The Pros And Complications Of A Microdiscectomy, And Why Tiger Woods Is Missing Masters For Back Surgery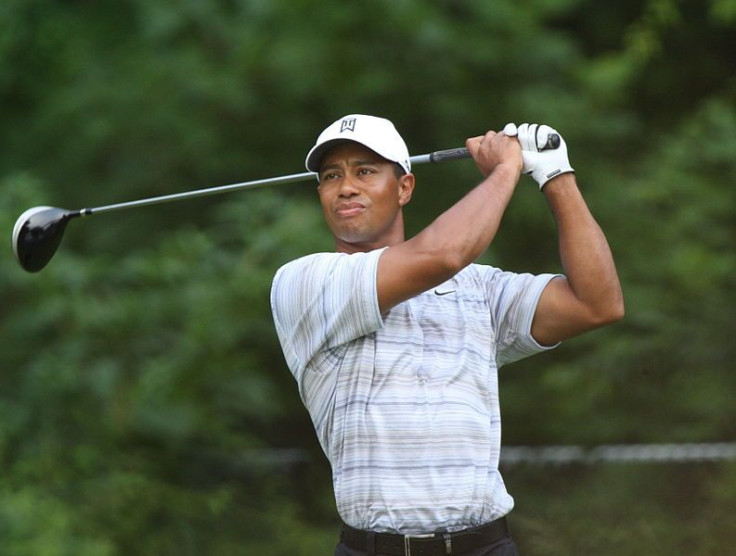 Tiger Woods recently underwent back surgery to relieve the pain from a pinched nerve, which has been causing him problems for months, the golf player announced Tuesday.
Dr. Charles Rich, a neurosurgeon in Park City, Utah, performed the microdiscectomy on Woods this Monday. According to Woods, he decided to get the procedure done "after attempting to get ready for the Masters, and failing to make the necessary progress."
Woods will be missing the Masters Golf tournament due to the procedure. "I'd like to express my disappointment to the Augusta National membership, staff, volunteers and patrons that I will not be at the Masters," Woods said in a statement on his website. "It's a week that's very special to me. It also looks like I'll be forced to miss several upcoming tournaments to focus on my rehabilitation and getting healthy."
When you hear the phrase "back surgery," you may immediately assume the worst: but microdiscectomies are actually safe, common, and relatively quick procedures that can help athletes with pinched nerves.
A microdiscectomy or microdecompression spine surgery involves removing a tiny piece of bone over the nerve root, or disc material, in order to relieve pain caused by neural impingement (or essentially a pinched nerve). The repetitive motions of golfers can cause back injuries; likewise, someone with a herniated lumbar disc will undergo a microdiscectomy.
During a microdiscectomy, surgeons create a small incision in the lower back, after which the back muscles are lifted off the arch of the spine. The surgeon then removes a membrane over the nerve roots, visible through special glasses. The nerve root is then moved over, giving the doctor the chance to remove the disc material. It's a surgery that can be done in one day, with no requirement for the patient to stay in the hospital overnight. Pain is often relieved immediately after the surgery, and patients are able to go back to their normal lives shortly after.
Typically, patients undergo microdiscectomies after leg or back pain caused by a disc herniation doesn't improve after 12 weeks. Often the pain can resolve itself without surgery, but a microdiscectomy is considered a viable option if the problem isn't resolved.
Though the success rate of this type of procedure is usually 90 percent or higher, there are chances for complications, which include dural tears, nerve root damage, bladder incontinence or bleeding. Most of the time, however, the operation is safe, effective, and rarely results in recurrent herniated discs. It appears Woods' operation was successful, and he will be back on the playing field this summer.
Other athletes treated for back problems are often quick to recover. "Dr. [Robert] Watkins, who is known for treating many athlete[s] for spine conditions out in Los Angeles, actually published a study where they looked at 80 professional athletes, across all sports including golfers – 90 percent [were] able to return to their prior level of sport," ESPN injury analyst Stephania Bell told ESPN.
Published by Medicaldaily.com