Replacing 'Got Milk?': MilkPEP Kills Off 20-Year-Old Ad Campaign, Launches 'Milk Life'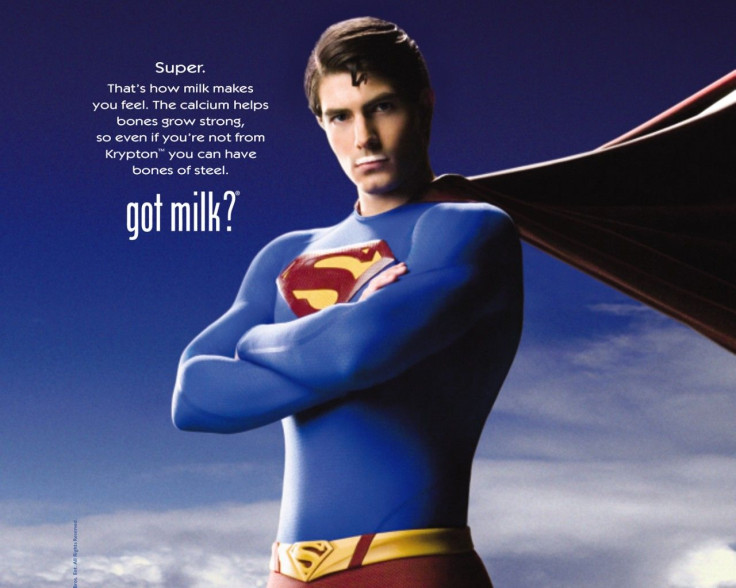 "Got Milk?", a dinosaur of ad campaigns as well as synergetic promotion, has after two decades met its match in "Milk Life" — a new concept that the Milk Processor Education Program (MilkPEP) says will galvanize the public once again.
MilkPEP's interim CEO, Julia Kadison, told reporters that the replacement comes in response to a general drop in consumption and interest. "The milk industry has had a tough bill over the last few years. Consumers seem to be forgetting about milk," she told USA Today. "They needed to be educated or reminded of the nutritional value of milk."
And like any decent executive, Kadison knows that the only way to fix a failing ad campaign is to design a new ad campaign. Together with Lowe Campbell Ewald, a high-end ad agency based in New York City, the national organization of milk companies will make sure their product is returned to its rightful spot in lunchboxes, on dinner tables, and — judging by the first TV ad — literally everywhere else.
In case you haven't had access to TV, radio, Internet, or any other type of media over the past two decades, the original "Got Milk?" campaign used a pretty basic idea that proved ideal for cross-marketing: photos of famous people with milk mustaches. The idea, which MilkPEP bought from the ad agency Goodby, Silverstein & Partners, was licensed by the California Milk Processor Board in 1995. Below is a picture of actor and producer Harrison Ford reminding America that, no matter how rich and famous you are, you still have to do two things: Drink milk and do promotional appearances.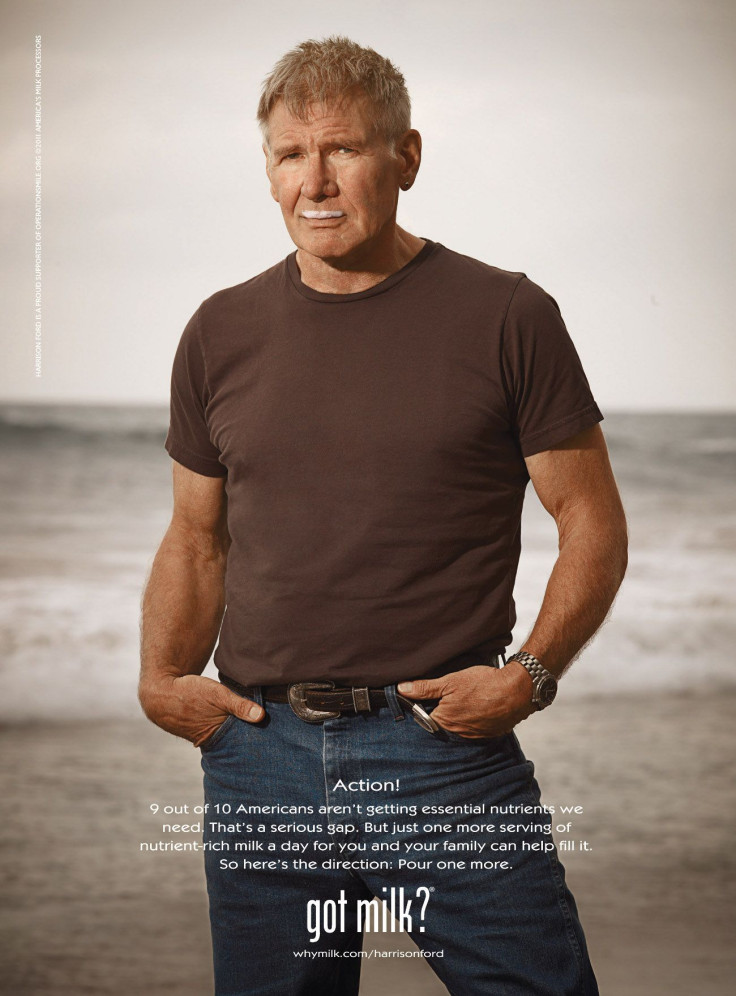 According to Sal Taibi, president of Lowe Campbell Ewald, the new concept shifts the focus from celebrities to regular folks. "The reason why we used celebrities at the time was to help improve milk's image," he told CNN. "The idea was to convey the message that everybody drinks milk, even successful cool people. We want to show how milk can help you power through everyday moments and everyday achievements."
While this idea doesn't sound groundbreaking, it did cost about $50 million, so there's got to be something to it — right?
Published by Medicaldaily.com