Russian Psychatric Hospital Fire Kills 37; Building Failed Safety Inspection Earlier This Year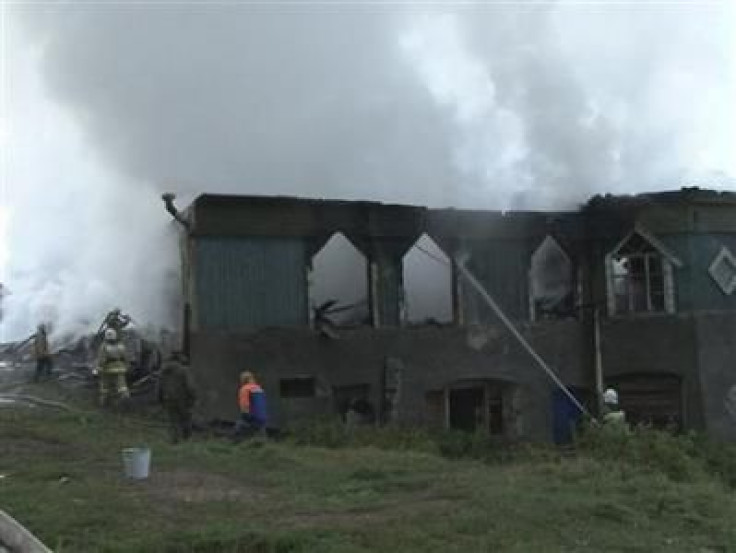 Thirty-seven patients at a psychiatric hospital in Russia have died after a fire made its way across the wooden building early Friday morning. Authorities have launched an official criminal investigation after local news agencies revealed that the 19th-century building in the village of Luka did not meet safety standards, BBC reported.
Emergency responders were able to rescue 23 patients prior to the spread of the blaze that started in the hospital's male ward, where severely ill patients were held. As of Friday afternoon, officials have recovered 26 bodies.
Although it was reported that a patient smoking in bed caused the fire to start, Husein Magomdeov — the hospital's chief doctor — said that the patient intentionally started the fire. "Medical personnel saw a patient who was shrouded in flames. It's possible that he was smoking in bed and the mattress caught fire," regional governor Sergei Mitin told Interfax news agency.
Over 400 firefighters and emergency personnel arrived on the scene to extinguish the fire, according to the Russian Emergency Affairs Ministry. Rescuers are also checking forests near the hospital for any patients that may have escaped the flames.
"Psychiatric hospitals are the worst of all. Their condition is pathetic. It's inevitable that such things will occur increasingly often," Yuri Savenko, president of the Independent Psychiatric Association of Russia, told reporters.
This past April, a fire that broke out at a psychiatric hospital in a small town north of Moscow claimed 38 lives. Only three of the hospital occupants were able to escape the flames, including two patients and a nurse who led them out of the burning building.
Published by Medicaldaily.com