Sex Myth Busted: Condoms Don't Take Away Bedroom Pleasure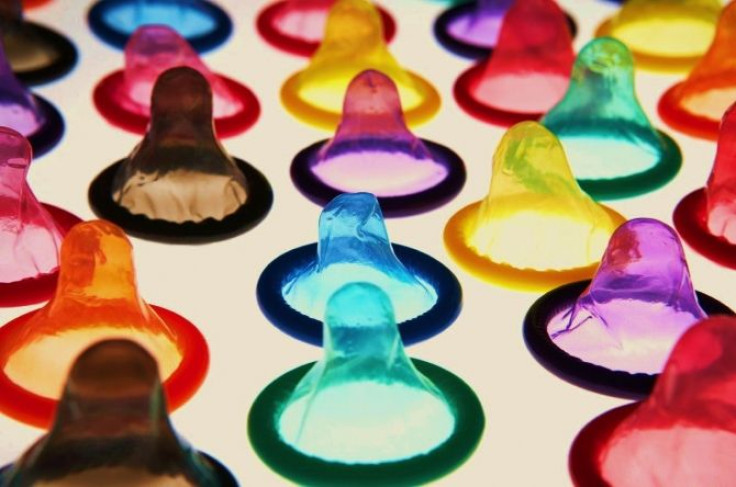 A new study on sexual pleasure finds that men and women enjoy sex just as much with condoms as they do without.
The latest research, published in the Journal of Sexual Medicine, included an online survey of sex habits of people between the ages of 18 and 59. The findings revealed that both men and women consistently rated safe sex as "highly arousing and pleasurable". Researchers said that safe sex was rated as being just as pleasurable as sex without a condom.
The study, which was based on a 2009 National Survey of Sexual Health and Behavior, also found that more than twice as many women were unsure whether the condom was lubricated or from what material it was made compared to men. Researchers found that 26.6 percent of women did not know whether the condom was lubricated compared to 11 percent of men, and 23.4 percent did not know what the condom was made out of compared to 8.9 percent of men.
"This may be because men are more likely than women to purchase condoms and to apply condoms," Lead researcher Dr. Debby Herbenick, from the School of Public Health-Bloomington, Indiana University, said in a statement. "However, it's important for more women to become familiar with the condoms they use with their partner so that they can make choices that enhance the safety and pleasure of their sexual experiences."
The nationally representative study, which included more than 1,800 heterosexual men and nearly 2,500 heterosexual women, found that men did not struggle to maintain erection when putting on condoms or when using a lubricant.
According to the New York Daily News, another previous study found that lubricants gave women more pleasure during sex because it made them feel more orgasmic when sex was wetter.
Researchers hope that the latest study will help promote safe sex and lower the rate of sexually transmitted infections HIV, and unintended pregnancies.
"The U.S. continues to grapple with high rates of sexually transmitted infections, HIV, and unintended pregnancies," Herbenick said. "We need to understand how people make choices about the products they use (or avoid using) and how these products contribute to the safety and pleasurable aspects of their sexual experiences. This is particularly important as the products themselves evolve and become more mainstream in American society."
"We also need to understand what men and women know, or don't know, about the products they use so that we can better target public health education messages to individuals and groups," Herbenick added.
Published by Medicaldaily.com