A Few Steps Forward, One or Two Back: Covid in the USA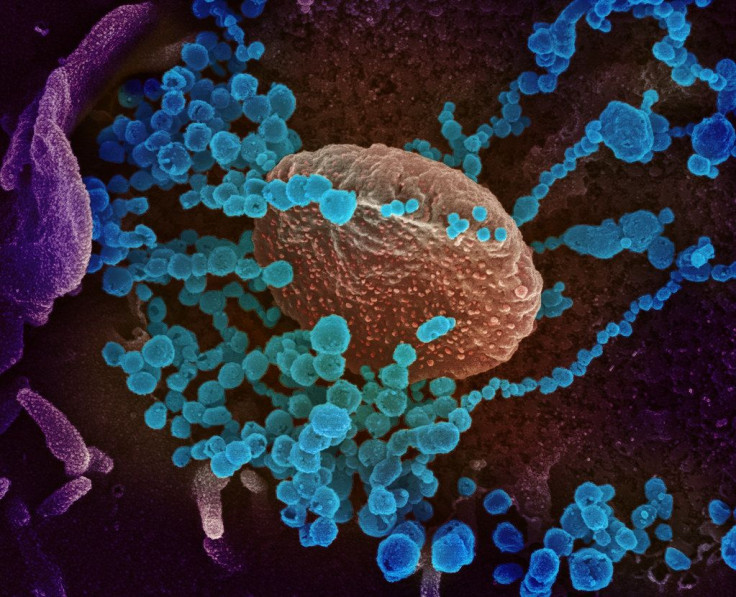 A year into the coronavirus pandemic, life in America remains almost unrecognizable. Noses and mouths remain hidden in public, gatherings remain verboten in many states, kitchen and dining room tables still function as work cubicles and classrooms, and take-out still subs for a night on the town. How long will the world stay this way? There are many moving parts -- some heading towards normal, others remaining in pandemic mode.
Here's what we know so far.
By the numbers
Case rates are falling in the US, but they follow the deadliest month yet. Covid-19 deaths peaked on February 4th with a 7-day rolling average of 5,189 -- well over the levels seen before the holiday season. Globally, the New York Times reports that new cases are down by half from their peak Jan. 11.
Experts are skeptical as to whether the decline will hold. Case surges that the country is still recovering from came after the fall holidays. Spring holidays like Easter aren't far off now, and many states have begun to loosen restrictions. The Institute for Health Metrics and Evaluation predicts that a p pring spike could be waiting if the government and public don't maintain safety measures.
An even bigger challenge could come from the virus itself.
The looming danger
The outlook isn't all rosy. Several mutated Covid-19 variants, some more infectious or more dangerous, are spreading across the globe. Research into how these variants will impact the course of the pandemic is ongoing.
As of February 21st, 44 states reported cases of the UK variant, 10 states, the South African strain, and only 4 report the Brazil variant. Almost ¼ of UK variant cases have been in Florida.
The Cavalry could be coming
With two vaccines in distribution and another scheduled for review this Friday by an FDA committee, the path to herd immunity could have fewer roadblocks. On Friday, the agency's Vaccines and Related Biological Products Advisory Committee will review the emergency use authorization submission by Johnson & Johnson's Janssen Biotech. While this vaccine currently only requires a single dose, the company is looking into whether a second dose could improve efficacy.
And that path to herd immunity could get shorter if Pfizer's recent request to the FDA is approved, as expected. For the past nine months, Pfizer has been keeping records on its vaccine's stability when stored at a normal temperature, by pharmacy's standards: -25°C to -15°C (-13°F to 5°F). (It now requires temperatures between -112°F to -76°F.) Pfizer is asking the FDA for permission to allow its vaccine to be stored for up to two weeks at the warmer temperatures. If the FDA approves the request, Pfizer has said it would open the door for easier distribution to areas and facilities without specialized deep-freeze equipment.
As for numbers of the vaccinated: As of mid-February, over 34 million Americans had received at least one dose of a coronavirus vaccine and over 11 million had completed both doses.
Weekly vaccine distributions are set to increase by 20% as of mid-February. The Biden administration also finalized a deal for 200 million more doses of vaccine from Pfizer and Moderna, expanding the supply to vaccinate 300 million people.
A moving target
When will enough vaccines be available for everyone? The official answer keeps moving. After weeks of citing April goals for widespread availability, Anthony Fauci, MD, the White House's chief medical adviser, now says that vaccinations will start expanding in May. Most Americans, he told CNN, will be vaccinated by the summer's end.
The school question
President Biden has made reopening schools a priority, setting a goal to have most elementary and middle schools back to in-person sessions within 100 days of his inauguration. Reopening timelines vary across jurisdictions as teachers' unions, public health officials, concerned parents, and school boards struggle to reach a consensus.
The role schools play in the spread of Covid-19 is hotly contested, with some evidence suggesting that case rates in schools are no higher than in surrounding communities. A recent CDC Morbidity and Mortality Weekly Report tracked an outbreak in Georgia, where nine separate clusters emerged across six elementary schools. Two clusters came from educator-to-educator transmission and subsequent educator-to-student cases, totalling half the tracked cases.
The Biden administration believes that schools can re-open full-time without all teachers vaccinated, with Dr. Fauci going so far as to say that waiting for vaccinations is "non-workable." President Biden has endorsed moving teachers up on the priority list, but hasn't addressed waiting for vaccinations before reopening.
A ripple effect
Efforts to control the spread of Covid has reduced the prevalence of other diseases. Flu season has been all but averted this year, ostensibly due to better hygiene and fewer chances for the annual disease to spread.
Treatments devised for Covid-19 are also expected to have an impact on future rounds of respiratory disease. GlaxoSmithKlein and Vir Biotechnology have announced the expansion of their Covid-19 alliance to work on treatments for the flu and other respiratory diseases.
Sean Marsala is a health writer based in Philadelphia, Pa. Passionate about technology, he can usually be found reading, browsing the internet and exploring virtual worlds.
Published by Medicaldaily.com