Strep A Cases On The Rise, UMMC Experts Warn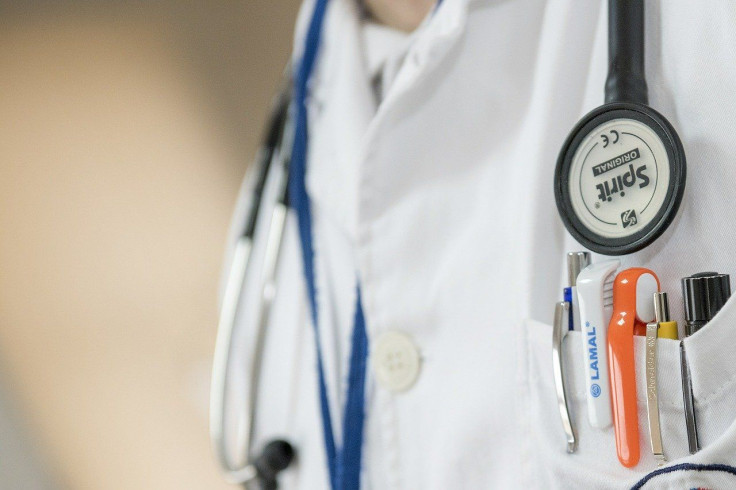 Cases of Streptococcus A (Strep A) have been increasing in the United States and globally in recent months, according to officials from the University of Mississippi Medical Center (UMMC). While strep throat is a common condition that rarely leads to severe illness, UMMC emphasized the importance of timely testing since the notorious sore throat symptom could indicate the need for medical attention.
Dr. William Moskowitz, chief of UMMC's Division of Pediatric Cardiology and co-director of the Children's Heart Center, warned that untreated strep throat could result in long-term complications.
"Timely and complete treatment for strep throat can keep a child's healthy heart from the risk of becoming damaged," Moskowitz said in a UMMC press release.
Certain populations are at a higher risk of Strep A infection, including school-aged children and adults in close contact with them, individuals with pre-existing medical conditions and older adults.
Strep A, also known as Group A Streptococcus (GAS), is a type of bacteria commonly found on the skin or in the throat. While it typically manifests as a mild sore throat or skin infection, it can lead to more severe conditions such as impetigo and cellulitis, according to NHS inform.
The Centers for Disease Control and Prevention (CDC) had anticipated an increase in GAS infections among children toward the end of 2022, following a decline during the pandemic. Throughout the COVID-19 pandemic, severe infections caused by Strep A decreased by approximately 25% in the U.S., especially among children, due to preventive measures such as school closures, mask usage, and physical distancing.
However, preliminary data from the CDC for 2023 revealed that invasive group A strep (iGAS) infections have remained high in children in certain regions, even as respiratory viruses decreased. This surge in iGAS infections aligns with the typical high season for strep A infections (December through April). Moreover, some areas reported an increase in iGAS infections among adults, particularly those aged 65 or older.
Dr. Charlotte Hobbs, professor of Pediatric Infectious Diseases at UMMC, attributed the observed trend to improved hygiene practices during the peak COVID-19 periods when people were more diligent about handwashing and hygiene practices. Such habits are crucial in reducing the transmission of Strep A.
"There is still a higher number of invasive Group A strep cases overall, although the respiratory viruses are abating. This increase is thought to be partly because, during peak COVID periods, people were being more careful in washing their hands and practicing good hygiene. Indeed, this is the best way to reduce GAS transmission," Hobbs said in the press release.
To prevent Strep A infections, UMMC officials recommended maintaining clean and disinfected wounds and staying up to date with influenza and chickenpox vaccinations since these illnesses can increase the likelihood of contracting Strep A.
Published by Medicaldaily.com