Supreme Court Rejects Tobacco Firm Appeal to Overturn $28M Verdict for Wrongful Death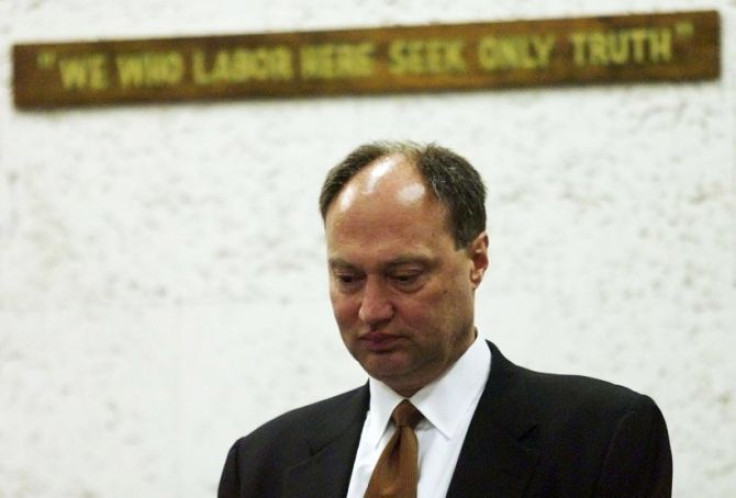 The U.S. Supreme Court has refused to overturn a $28.3 million wrongful death verdict against R.J. Reynolds Tobacco Co., by declining to consider legal questions that may affect thousands of pending cases in Florida against tobacco companies.
The tobacco industry argued that the Florida legal procedures robbed them of constitutional protections because the state courts did not require plaintiffs to prove key elements of their claims, that cigarette companies had knowingly sold dangerous and defective products to consumers.
The justices on Monday, without comment, refused to hear appeals of a Pensacola, Fla., jury's award to Mathilde Martin, a woman whose husband, Benny Martin, had died in 1995 at the age of 66 because of lung cancer after decades of smoking Reynolds' Lucky Strike cigarettes.
"Mrs. Martin's independent evidence proved her husband died as a result of addiction to RJR's Lucky Strikes and Camels, her husband's reliance on RJR's and its co-conspirators' extensive 50-year misinformation campaign, and RJR's liability for punitive damages," her lawyers said in a brief opposing the high court's review of the case.
In 2009, the Pensacola jury had found that Reynolds was 66 percent responsible for the death of Martin, who had started smoking in the 1940s before cigarette packages had health warnings, but that Martin himself was 34 percent responsible.
By refusing to review the case, the high court maintained the verdict in a case filed in a 2006 Florida Supreme Court decision that allows plaintiffs in cigarette-liability suits use factual findings by a jury in an earlier case to prove their claims, that smoking causes disease, nicotine is addictive, cigarettes are defective and dangerous, and that tobacco companies hid the health effects of smoking.
Tobacco companies argued that the state's trial judges are applying too broadly, depriving them of their right to defend themselves in court.
"The Florida state courts are engaged in serial due- process violations that threaten the defendants with literally billions of dollars of liability," Reynolds said in a brief seeking review by the U.S. Supreme Court.
The lawsuit stemmed from the "Engle progeny" cases filed against tobacco companies by sick Florida smokers or their families, which was started by a class-action lawsuit filed in 1994 by pediatrician Dr. Howard Engle that in 2006 was overturned by the Florida Supreme Court that ruled that the state's smokers could not sue as a class.
However, the 2006 verdict produced about 8,000 post-Engle cases against tobacco companies claiming death and injury from smoking in Florida state and federal courts.
As of February, the plaintiffs, aided by the Engle verdict, had won 40 of the 58 verdicts in state court trials, according to Edward L. Sweda Jr., senior attorney for the Tobacco Products Liability Project, which tracks the suits, Bloomberg reported.
The defendants have lost $375 million in post-Engle judgments, and Reynolds said in its brief that they face 75 more trials this year.
Published by Medicaldaily.com