Teen Shares Domestic Violence Recovery On Twitter And Instagram: 'I Hope To Be An Inspiration To Women'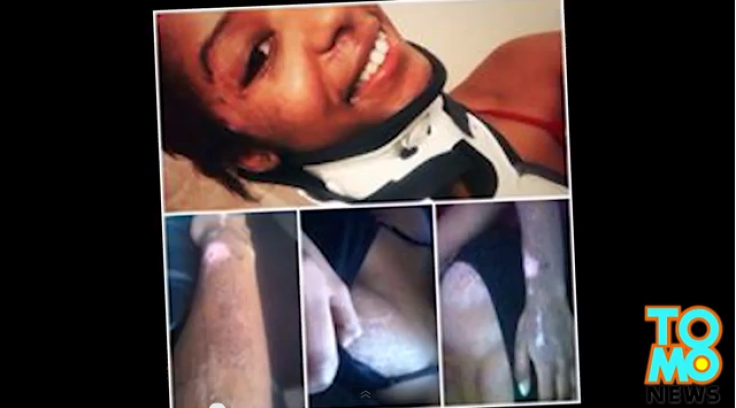 Once near-dead 19-year-old, aspiring model Mori Gabriella Montgomery took to social media to document her recovery after her boyfriend of eight months almost beat her to death, Tomo News reported.
The teen describes her boyfriend as a jealous and suspicious man. After something provoked him while driving, he turned to Montgomery and struck her in the face. He then proceeded to beat her outside of the car and left the teen for dead in a pool of her own blood.
"The scars on my chest are way worse and extend down to my right nipple, completely scarred. The skin on my shoulder has been completely skinned. And I have bruising on my rib cage, neck, and my muscles," she described. After getting the medical attention she needed, Montgomery decided to turn to social media to share her story in hopes that other women would consider themselves survivors, not victims. "Thank you for all the love. I hope to be an inspiration to women and anyone involved in domestic violence," she said.
According to a nationwide Centers for Disease Control and Prevention survey, 9.4 percent of high school students reported being hit, slapped, or physically hurt on purpose by a boyfriend or girlfriend in the 12 months prior. Social media might be a positive outlet for other young women to come out with their stories, and Montgomery plans on keeping her followers on Twitter and Instagram in the loop about her recovery.
Published by Medicaldaily.com