Terminally Ill Bride Gets Dream Wedding After $50,000 Worth Of Donations From Community; 35-Year-Old Suffers Stage IV Lung Cancer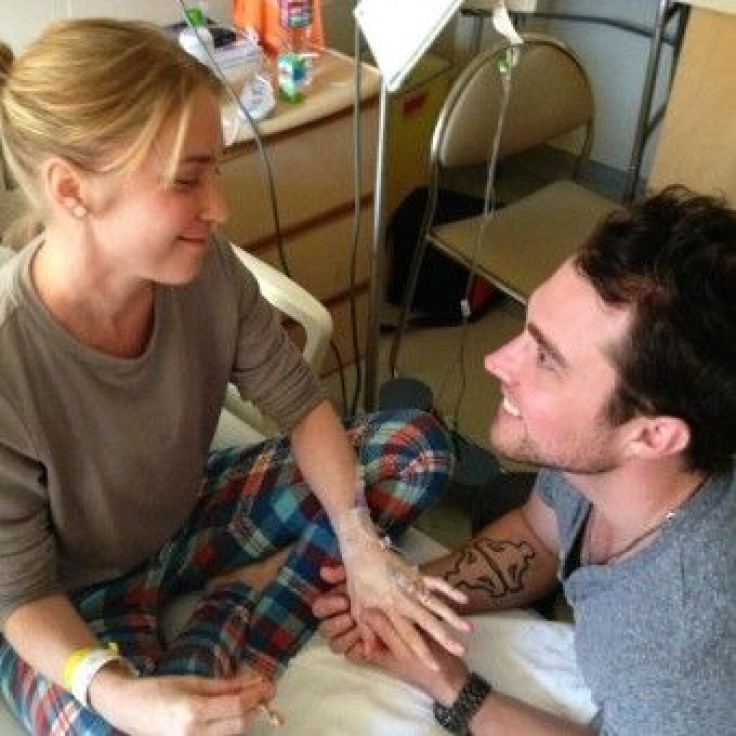 Thirty-five-year-old Jen Bulik knew there was one thing left to do after being told she had less than six months to live back in December: "get married." And with the help of friends, family, and local vendors, all of Jen's wishes came true last Saturday in a wedding she could only have dreamed of, Yahoo News reported.
Jen had already fallen in love with her boyfriend of six years, Jeff Lang, when she received word from her doctors that a persistent cough, thought to be pneumonia, turned out to be stage IV lung Cancer. She decided her final six months would be spent focusing on life by planning her wedding with Lang.
Like most brides to be, Jen had big expectations for her wedding and made a collection of them on her Pinterest wall. Due to time and money restraints, time restraints that doctor's therapy treatments could do nothing to slow, the San Diego native thought there was little chance of her dreams being realized.
That was until wedding planner Erica Ota heard about Bulik and Lang's pending nuptials on a Facebook group. Ota enlisted the help of 30 different southern California businesses who were willing to donate $50,000 worth of goods and services to help make this dream wedding happen.
"I just feel that in life there are opportunities every day to do extraordinary things for other people," Ota told NBC Bay Area. "This was an opportunity I saw to do something for somebody else. So why not?"
Today, a fundraising account on the website giveforward.com has raised over $49,000 in support of wedding costs as well as the couple's honeymoon in Hawaii. In Erica's latest post on Monday, she called Jen and Jeff's wedding "truly magical" and even took the time to recognize every business that helped her kindhearted efforts.
As for Jen, she is still in disbelief over the kindness of strangers. "I could never have done this with my health," Jen explained to the Huffington Post.
"But because of the generosity of others, we're going to be able to focus on declaring our love for one another in a way we never dreamed possible."
Published by Medicaldaily.com