Texas Abortion Restrictions Leave Many Women Without Services; Law Requiring Admitting Privileges Forces 12 Clinics To Close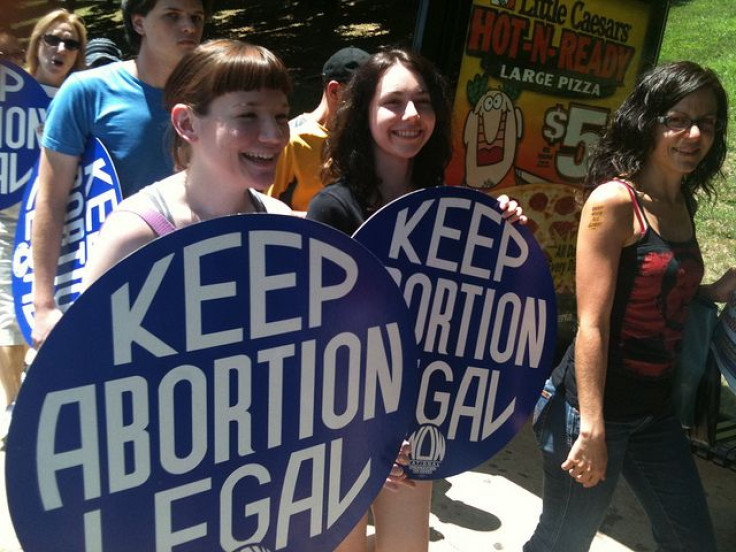 The requirement to have admitting privileges at a nearby hospital, one of the many controversial provisions of Texas' abortion law, was voted to go into effect on Thursday, three days after being struck down by a federal judge. The ruling forced about a dozen abortion providers to discontinue the procedure, and many women to desperately seek alternatives.
A panel of judges at the 5th Circuit Court of Appeals in New Orleans ruled that the provision would go into effect, even as another lawsuit challenges the restrictions in a lower court. The restrictions have forced many women looking for an abortion to seek out clinics that would still perform one. "They're calling from all over — Fort Worth, West Texas, all over Dallas, Oklahoma, everywhere," Betty Pettigrew, director of Routh Street Women's Clinic in Dallas, told Reuters.
At Whole Woman's Health clinics throughout Texas, about 45 women were denied previously scheduled abortions, according to Amy Hagstrom Miller, chief executive officer and founder of the organization. "They were all in tears," she told Reuters. If the organization can't obtain admitting privileges, two of the four clinics will have to close down completely in a few weeks because 90 percent of their services are abortions.
"We specialize in abortion care because in most communities, there are plenty of family planning and ob-gyn services, and it's really abortion care that's underserved," Miller said. The organization's San Antonio clinic will only be able to open once or twice a month, because the only doctor with privileges lives out of state, and must fly in to perform the procedures.
In total, twelve clinics across the state said that they would either reduce the amount of procedures they performed, or completely stop performing abortions because their doctors were unable to obtain admitting privileges. Those who support the law say that admitting privileges ensure women's safety. "We have to make sure that abortions are done in a manner which is consistent with accepted safety standards." Joe Pojmann, of the Texas Alliance for Life, told Reuters.
The controversial law, which faced opposition before and after it was passed in July, requires doctors who perform abortions to have admitting privileges within 30 miles of the abortion clinics. However, because of religious or business reasons, many hospitals are hesitant to authorize them. It also requires providers to be turned into ambulatory surgical centers, and bans abortions after 20 weeks — Roe v Wade ruled abortions legal up to 24 weeks.
Published by Medicaldaily.com