3-Time Breast Cancer Survivor Tracy Dart, Who Raised Over $400,000 For Susan G. Komen, May Never Have Had Cancer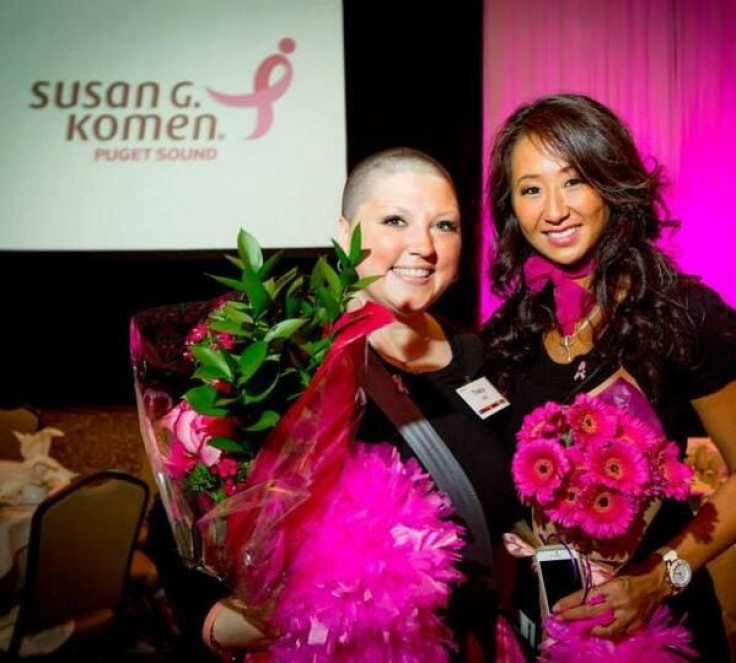 These stories pop up every once in a while and they cause some of us to lose faith in humanity. Tracey Dart made a name for herself in the Seattle, Washington area due to what seemed like unfortunate circumstances. Dart claimed to have been diagnosed with breast cancer back in May 2008 when she was 33. Since then, she says she developed it two more times, which would make her a three-time breast cancer survivor. That would make for quite the inspirational story, but her claims are now under fire.
After nearly a decade of claiming to be a three-time breast cancer survivor, Dart and her supporters, also known as "Team Tracy," helped raise more than $400,000 for the Susan G. Komen Foundation. Officials from Susan G. Komen's Puget Sound offices said that in spite of all the money Dart and her supporters raised, she never received any payments from the foundation.
"We are sad for Tracy and her family and hope that she, and they, will find healing in the days ahead. The Team Tracy community has been a steadfast supporter of our mission to end breast cancer since 2006," Susan G. Komen spokeswoman Christi Ball Loso told the NY Daily News. "This money has been used as intended - for Komen's research and community health programs."
Matthew Welch, owner of Auburn Volkswagen which worked with Tracy in her charitable efforts, said he was contacted by a "Team Tracy" supporter this past Friday and received the disheartening news. Although Welch admits he was taken aback by Dart's cancer hoax, he did want to remind people about how much money "Team Tracy" helped raise for cancer awareness and research.
"I would stress that so much good has come out of Team Tracy. The first words were 'she doesn't have cancer,'" Welch told KOMONews. "'She never had cancer' were the second words, and it just blew my mind. Our whole goal is to give back to the community. And we're really praying good things can come out of this for Susan G. Komen, and Team Tracy. I wouldn't say we're angry," Welch said. "I would say she needs help, and I hope she gets it."
While the Seattle Police Department decides if legal action is necessary, investigators are looking into potential charitable donations aside from Komen. Cases similar to Dart's have ended in criminal charges. Belleville, Illinois Police Sgt. Mark Heffernan described Alissa Jackson as "pure evil" after she lied about her terminal cancer diagnosis for two years while collecting well over $35,000 in donations. Just remember, as bad as these stories may seem, there are far, far worse.
Published by Medicaldaily.com