Time Of Your Life: Do Men And Women Really Hit Their 'Sexual Peak' At A Certain Age Or Is It Just A Sex Myth?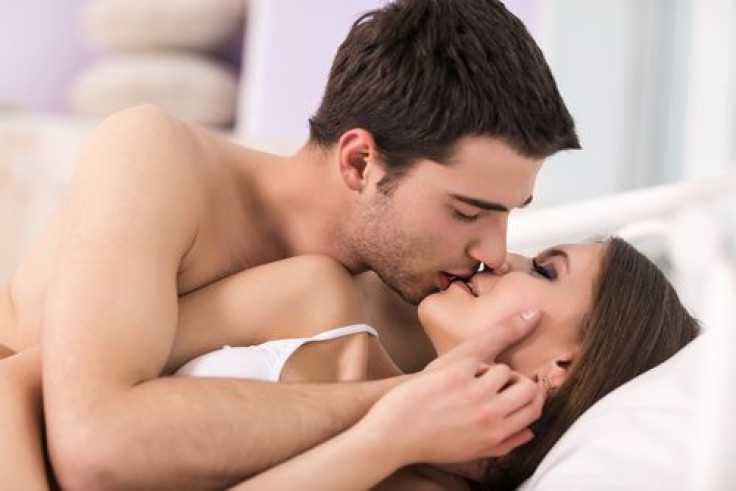 At a young age, we're taught men peak sexually at age 18, while women have to wait until they reach their 30s to experience the best breathtaking, head-spinning, toe-curling, raunchy sex of their lives. The biological phenomenon of hitting your "sexual peak" derives from sexpert Alfred Kinsey's work in Sexual Behavior in the Human Female in 1953, which has shaped how men and women mature and think about sex. However, Kinsey's theory is all just a sex myth that wrongly equates hormonal peak with sexual prime, so you may want to rethink your long-held social and cultural expectations of how male and female desire work.
Kinsey's theory encompassed at what age hormone levels of testosterone and estrogen were the highest for men and women, respectively. Testosterone levels are at their highest during adolescence and early adulthood, known as the genital prime, which is when the body responds most quickly to arousal. Women tend to reach high estrogen levels during their mid- to late-20s, but were believed to not reach their "sexual prime" until their 30s because this is when fertility begins to decline, and therefore, leads to an increase in sexual appetite.
Sexual peaks should not just be measured on a hormonal model, but should also include psychological well-being, maturity, and experience. Sex is psychological and is driven by mental factors like body confidence, personal sexuality, and feelings of intimacy with a partner, which makes Kinsey's theory an inaccurate model of human sexual fulfillment. Therefore, the best way to reach your sexual peak, at any age, is to invest in your physical and mental health.
To learn more about the sexual peak myth and other sex myths you probably still believe, view TYT University's, a daily source for college and university news lifestyle, entertainment, science, tech, etc. YouTube video, "5 Sex Myths Most People Totally Believe."
Published by Medicaldaily.com