Top 10 Tips From The Nutrition Twins To Stay Fit In 2017: Social Media Inspiration, Clean Eating, Quick Recipes, And More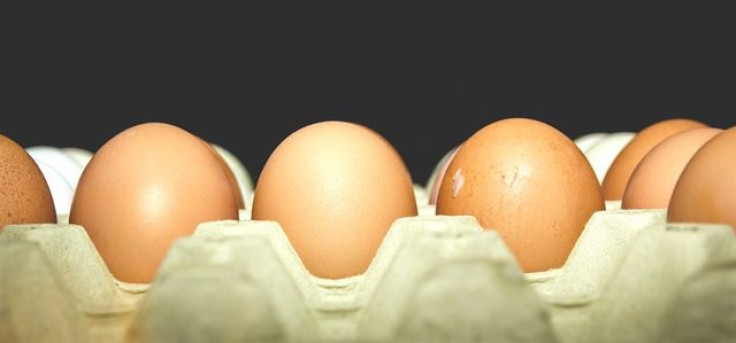 With the booming influence of social media and a focus on sources from around the web, the nutrition and health industry has changed significantly over the past 15 years. Twin sisters Tammy Lakatos Shames and Lyssie Lakatos — who you may know better as The Nutrition Twins — are nationally recognized registered dietitians, nutritionists, and personal trainers who went along for this crazy ride: embracing digital media over traditional print, sharing inspiring social media posts, and making viral videos instead of television appearances.
We talked to The Nutrition Twins about simple, manageable ways to stay healthy and fit in today's modern times. Check out their top 10 tips below:
DO SOMETHING ACTIVE EVERYDAY, EVEN IF IT SEEMS SMALL
Tammy: Being active everyday, just doing something, is so good for your mind, and for your body, and for your spirit. I think one thing anyone can do is think of it in a small way — like anytime you can, just one time during the day, take a walk 10 minutes outside your door, and then walk 10 minutes back. And if that's daunting for you, start with five minutes in one direction and five minutes back.
LOOK FOR FITNESS INSPIRATION ON THE SOCIAL SITES YOU ALREADY FREQUENT
Tammy: This is such a cool time because social media is everywhere. Say Pinterest is your thing, you can definitely find great information on there. But if Facebook is your thing, and you do a targeted search, then you can find great information on there, too. As well as Twitter.
So, the good news is that whatever you like, there's a way to really make it work for you in terms of finding content that's really helpful for your health journey. I think it's really encouraging for people to know that no matter what you like, you can find something that's helpful for you.
DON'T JUST SHARE ON A POST, ALSO GIVE A USEFUL TIP
Lyssie: We've noticed that on Instagram, we started to grow a lot more when we actually didn't just share a photo of something, but when we shared the recipe to it. So, I almost always try to share a 'how to,' or a simple way for people to do it themselves.
It is really inspiring to see someone eat a healthy meal, but it's also really inspiring, I think, to have it be really easy for you to do the same and not just watch.
GET AS MANY NUTRIENTS AS YOU CAN FROM BREAKFAST
Lyssie: You want to get as many nutrients as possible with breakfast, because that's your first chance to get a healthy start on the day. Research shows that when people start with a healthy breakfast, it sets the tone for their day.
EGGLAND'S BEST EGGS: THEY'RE PACKED WITH NUTRIENTS
Lyssie: Compared to ordinary eggs, Eggland's Best have double the omegas, and they have five times the vitamin D, which is so huge for us and that's how your bones are going to stay strong. So, right there, you're already getting extra nutrients.
90-SECOND GO-TO EGG CREPE RECIPE
Lyssie: All we do to make these crepes is literally crack open an egg, whip it up with a fork, and then put it in the microwave for 45 seconds. And when it comes out, you just use a spoon and you scoop it, and you've got a crepe that's packed with protein and nutrients.
Then, we stuff it with berries and a fat-free or low-fat feta cheese, which gives your antioxidants and nutrients, and you get the fruit for some healthy carbs. And then you could also have a slice of whole wheat bread on the side, if you want.
So, that's my favorite recipe lately. And Tammy might say it's hers too, but I came up with it. (Laughs.)
KEEP IT SIMPLE
Tammy: It is really about making it healthy and easy, and we've found with our clients, the biggest thing is just that sometimes getting started feels daunting for people. But it's good for them to know that having a really healthy breakfast is really fast to make and it doesn't take a lot of work.
DON'T OVERTHINK IT
Lyssie: A lot of people feel that being healthy is so hard and you must have X amount of this nutrient and X amount of that nutrient, and really, as an expert, I feel like one of our jobs is to help make it simple for people to do healthy things and feel good about themselves.
ALWAYS HAVE THESE HEALTHY EATING STAPLES ON HAND
Lyssie: I think we can definitely say Eggland's Best eggs are a healthy staple, because they're a great, easy source of protein. When you can have protein in a fast, easy way — whether it's hardboiled or whatever, with the extra nutrients in there — you can include it in any of your meals or snacks.
Tammy: We would definitely also say frozen broccoli. The reason I say frozen is because it's not gonna go bad and you can amp up the fiber, the nutrients, and the antioxidants, as well as the anticarcinogenic factors, in any meal by simply defrosting it and then tossing it into your Chinese food, tossing it into your pasta, tossing it into your omelette, whatever it may be. It's a great way to really increase the nutrients.
EAT MORE VEGETABLES
Lyssie: I think most people really need to up their vegetables, and they can do that by including one colorful fruit or vegetable in every meal.
Read more:
What Is 'Clean' Eating? 33 Healthy Foods For Weight Loss
Weight Loss Tips: Nutritionist Separates Facts From Fiction In Popular Diet Advcie
Published by Medicaldaily.com