Treatment For Triple Negative Breast Cancer; Immunotherapy Drug Effective In New Trials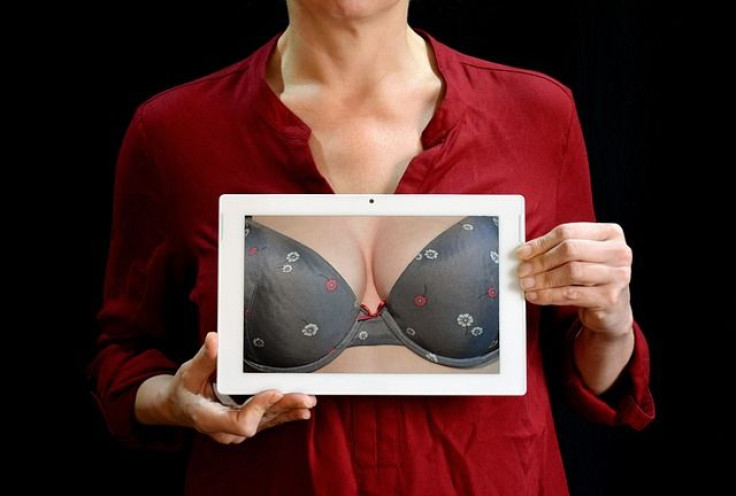 Triple negative breast cancer is considered by many experts to be the most deadly form of breast cancer; it doesn't respond to hormone therapies and tends to spread throughout the body. Treatment is limited, but new clinical trials of the FDA-approved immunotherapy medication pembrolizumab suggest the drug may offer patients new hope.
The drug trials were set up by NYU Langone Medical Center/New York University School of Medicine, and represent the largest cohort of patients with metastatic triple negative breast cancer (mTNBC) to date. Results showed that the drug was effective in reducing tumor growth, stabilizing the disease, and extending the lifespan in a significant percentage of patients. While more research is needed to better understand pembrolizumab's effect on triple negative breast cancer patients, these initial results are promising.
Read: Lung Cancer Treatment Breakthrough: Experimental Therapy 40% Better Than Chemotherapy At Preventing Deaths
"Our results suggest that this treatment as a single agent is effective for mTNBC," Sylvia Adams, principal investigator of the study, said in a recent statement. "These data are very encouraging, especially for a disease that is extremely aggressive and has limited treatment options when it metastasizes."
The study was based on two cohorts, or groups, of triple negative breast cancer patients. The first group, cohort A, was comprised of 170 patients who had already received a heavy load of treatments. After receiving pembrolizumab, 5 percent of patients in this group (eight patients) had their tumors shrink by 30 percent. This 5 percent also went on to live another year at least. The drug also stabilized the cancer in 21 percent of patients in this group (35 patients).
The second group, cohort B, was comprised of 52 patients with triple negative breast cancer who received pembrolizumab as their first line of treatment. In this group, 23 percent saw their tumors shrink by more than 30 percent, and the disease was stabilized in 17 percent.
In addition, the drug was well tolerated in almost all the patients, with the most reported side effects being fatigue and nausea. Seven patients in cohort A discontinued treatment due to severe side effects, but no patients in cohort B did the same.
According to Memorial Sloan Kettering hospital, triple negative breast cancer occurs in about 10 to 15 percent of all breast cancer patients. This form of the disease is characterized by its lack of receptors for the hormones estrogen, progesterone, and HER2, which also makes it especially difficult to treat as these patients do not respond to hormonal therapy. Women with this type of cancer are usually treated with chemotherapy. In addition, MSK also reported that genetic mutations are more common in women with this form of breast cancer, such as the BRCA1 and BRCA2 genes.
According to the team, the difference in results from these two groups show that immunotherapy administered earlier in the disease may be more effective and produce greater response rates. Although a first look at these numbers may not feel impressive, overall, pembrolizumab proved to be an effective drug for women with few other choices.
"Although only a small subset of women responded to the drug, within that subset pembrolizumab worked extremely well and responses were durable," explained Adams. "By causing fewer side effects and promoting longer life expectancy, pembrolizumab could help change the outcome of mTNBC."
At the moment, pembrolizumab is already approved by the FDA to treat other forms of cancer, such as non-squamous non-small cell lung cancer. The team know that more research and drug trials will need to be conducted before the drug can be approved for treating breast cancer, but suggests these recent results are a step forward in this direction.
Source: Adams S, et al. Meeting of the American Society of Clinical Oncology. Chicago. 2017
See Also:
5 Of The Biggest Cancer Breakthroughs Of 2016: From Blood Test Detection To Treating The 'Untreatable'
The Promise of Immunotherapy In The Fight Against Cancer
Published by Medicaldaily.com