Tropical Storm Rina Downgraded from Hurricane Status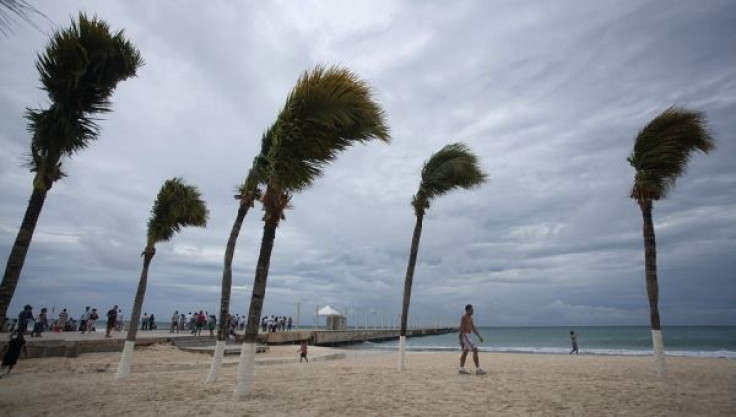 Tropical storm Rina has nearly arrived to the tip of Mexico's Yucatan peninsula on Friday, downgraded from Hurricane status as weakening is forecast over the next 48 hours, the National Hurricane Center said late Thursday.
The storm was very near Cozumel, Mexico as of 7 p.m. local time, with maximum sustained winds of 60 miles per hour as it moved north at 7 miles per hour.
The storm is expected to turn east and decrease in forward speed on Friday.
It could become a tropical depression as early as Friday.
The storm is expected to produce between 3 to 6 inches of rain over the Eastern Yucatan Peninsula and Cozumel through Friday, with isolated amounds to 10 inches.
Meanwhile, a storm surge could raise water levels by as much as 1 to 2 feet above normal tide levels along the coast.
A tropical storm warning is in effect for the east and north coasts of the Yucatan Peninsula from Punta Gruesa to Progreso, the Center said.
Published by Medicaldaily.com