Two Hospitalized, Nearly 200 Sickened In Seattle Norovirus Outbreak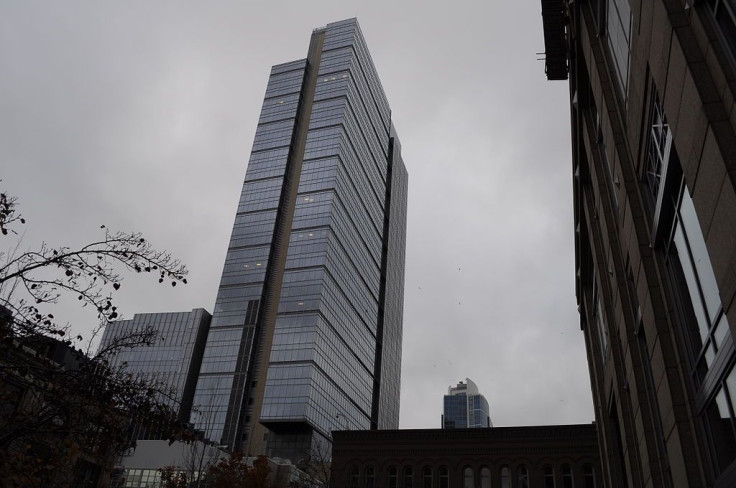 SEATTLE (Reuters) - Nearly 200 people who attended a catered party at a downtown Seattle office building have become ill with norovirus, a public health official said on Monday.
Public health officials closed all the food-service locations inside the Russell Investments Center in downtown Seattle, including a Starbucks location, said Dr. Meagan Kay, a medical epidemiologist for the public health department.
Norovirus can spread by an infected person, contaminated food, water or contaminated surfaces, the CDC said.
Nearly 200 people out of roughly 600 people who attended the party catered by California-based Bon Appetit Management Co on Tuesday reported some level of sickness, Kay said. That number is likely to go up as the investigation continues into the cause of the outbreak, she said.
"The source of this illness remains unclear, and we are as eager as anyone to learn precisely how and when it began," the catering company said. "We have worked with our food safety experts to disinfect the surfaces in our facility and have taken all other necessary steps to ensure food safety."
Two people have been hospitalized overnight and eight people visited an emergency room for their illness, though the conditions of the patients were not known, Kay said.
Over the weekend, the building was disinfected in part to address vomiting in restrooms and to clean door knobs and other surfaces, Kay said.
The virus causes the stomach or intestines or both to become inflamed with acute gastroenteritis which leads to stomach pain, nausea and diarrhea, according to the Centers for Disease Control and Prevention.
It is the most common cause of foodborne-disease outbreaks and acute gastroenteritis in the United States, causing some 19 million to 21 million illnesses and 570-800 deaths annually, the Centers for Disease Control and Prevention said.
A man who identified himself as Bryan said on a health department blog that he and his wife, who is eight months pregnant, had become sick. He said he had gone to the emergency room and received intravenous fluids.
(Reporting by Eric M. Johnson; Editing by Cynthia Osterman)
Published by Medicaldaily.com