UK Sports Student Left Paralyzed for LIfe After Stepping on a Sea Urchin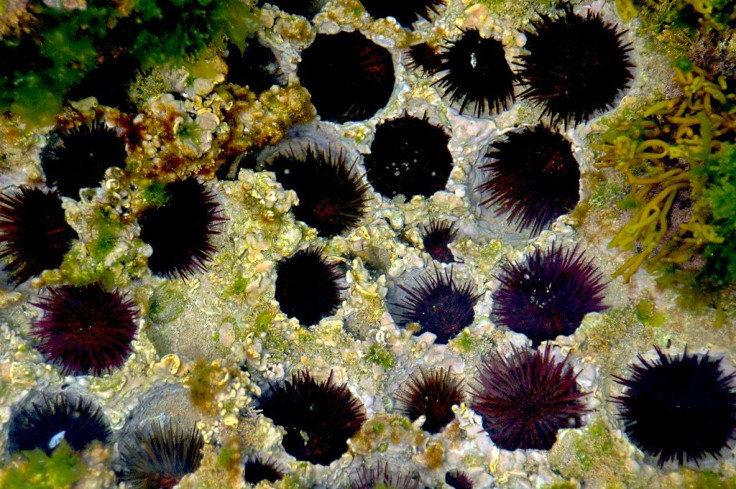 A 20-year-old student training to be a physical education teacher was left paralyzed after he was stung by a sea urchin while vacationing in Greece.
Callum Hall from the UK accidentally stepped on the spiny sea animal after jumping off a boat into the sea off the island of Skiathos.
"It felt like a bee sting. I pulled three black spines out of my toe and thought no more of it," Hall said, according to The Sun.
However, three weeks later, while he was back at his parents' home in Leeds he suddenly collapsed screaming in sheer agony.
Doctors later determined that an abscess twice the size of a tennis ball had developed on his spine and burst, leaving his spinal cord severely damaged and paralyzed from the chest down.
Doctors had told Hall that he only a few hours to live before they took him into surgery at Leeds General Infirmary to remove the abscess.
"My legs just stopped working. The infection was compressing my spine," Hall explained. "I was told I had only hours to live and needed a life-saving operation."
"I was incredibly unlucky. There is only a one in 50,000 chance of an abscess like that on your spine and it's almost unheard of for a sea urchin to cause it," he said. "But I am just glad to be alive."
Hall was finally able to leave the hospital last week in a wheelchair and he has regained some movement in his abdomen and his toes. He hopes that physiotherapy will help reactivate damaged nerves.
"I have accepted the process is going to take time but I am determined to prove the doctors wrong who said I have a small chance of being able to walk again," he said.
Hall has vowed to walk again and compete in the Paralympics in the 2016 Games in Brazil.
He hopes to raise thousands of dollars for equipment and treatment to help him walk again.
"I realized that there are two things you can do," Hall said. "You can be depressed and you don't get anywhere, or you can be focused and get on and do it."
Published by Medicaldaily.com