Tiny Dog Bite Causes TX Mom to Lose Both Legs and All Her Fingers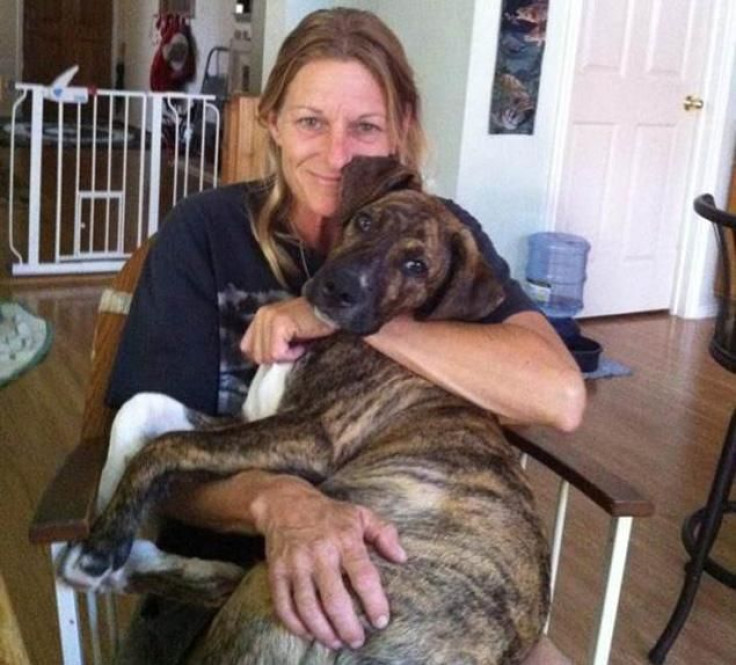 A Texas mother-of-four had her legs and fingers amputated on Tuesday after a family dog bit and infected her with a rare blood infection on Christmas Day.
Dog-lover Robin Sullins of Austin, Texas has three dogs: a Chihuahua, a terrier and a boxer lab. The 48-year-old woman had been breaking up a fight between one of her dogs and her daughter Hannah's dog last month. Her daughter's dog then bit her on the arm, but she had only suffered a minor cut.
However, Robin became very sick within the next two days, according to ABC news. Two days after the incident, Robin was rushed to the emergency room with a high fever, vomiting and chills.
"She immediately went down hard," Robin's sister, Angi Sullins, told New York Daily News. "Her body started turning black and blue. Her kidneys shut down. All of her vitals plummeted."
Doctors discovered that Robin was infected with Capnocytophaga Canimorsus, a normally harmless bacteria frequently found in the mouths of healthy cats and dogs and not normally dangerous.
However, Robin's unusual reaction to the bug left doctors with no choice but to have both her legs amputated below the knees and all her fingers cut off apart from her thumb.
"What's clearly happened here is that the bacteria has gotten into the bloodstream," Dr. William Schaffner, infectious disease expert at Vanderbilt University Medical Center told ABC News.
"Once into the blood stream it has created sepsis, a serious infection which has an effect on all the bodies regulatory and inflammatory mechanisms," Schaffner added.
In Robin's case, the infection caused blood vessels in her hands and legs to clot. Her mother Carol Wilson told ABC News that Robin's incident was "like a horror movie".
"Her body was literally dying, her extremities were dying, it's like a horror movie, I can't put it into words," she said. "Everybody is devastated. We are probably more devastated than she even is because she's got the spirit. Everybody is standing by her. She has not been by herself for one minute."
"We feel very confident that not only will she walk again with prosthesis, but she is going to make the most of what she has," she added.
A doctor treating Robin said that despite the horrific impact of Robin's injuries, they are hopeful that Robin will recover.
"She is still in a tremendous amount of pain, she is still on dialysis, I think she is potentially facing some more surgeries on her extremities, the prognosis is still favorable for her kidney function to recover," Dr. Kristen Mondy told ABC.
Robin's family have been by her bedside nearly every day since the incident, They have also started a website, www.robinsullins.com to raise awareness for bite treatments and to raise money for the cost of her medical care.
The family-started website describes Robin as rescuing more "four-footers than we can count" and how her pet dogs "are her best friends".
"She says, 'I don't want it to happen to anybody else," her mother added.
Published by Medicaldaily.com