Ultimate Keto Diet Plan For Beginners: What, Where, How To Start Losing Weight Fast
The keto diet continues to be very popular among those who want to lose weight fast or maintain their lighter physique. Still, some beginners find it a bit confusing. What is the keto diet? Where do you start? Here, we share the ultimate keto diet plan for beginners, as well as products from Dr. Eric Berg, DC who can help you with your keto journey.
How the keto diet works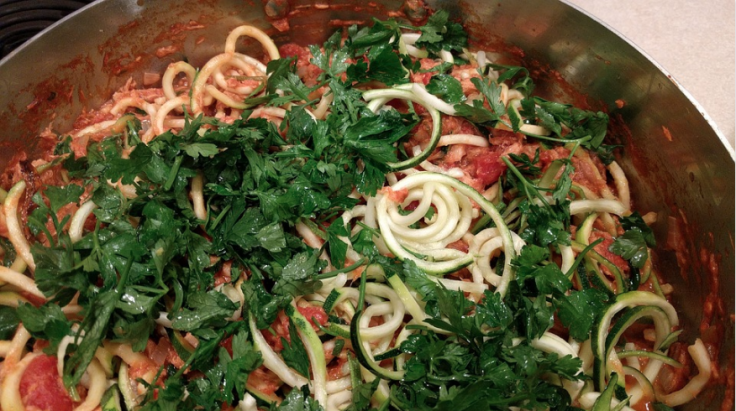 Short for "ketogenic diet," this diet requires you to minimize your daily carb intake while increasing the fats you consume so your body is encouraged to burn it for energy through a process called "ketosis." As we have different bodies and needs, this usually means:
60% to 70% of your calories from fat
5% to 10% of your calories from carbs
15% to 30% of your calories from protein
Once your body enters ketosis, it starts making ketones, which are organic compounds that your body will use in place of your missing carbs. During this point, your body also starts using more energy, which in turn leads to weight loss in a short period of time. Unfortunately, because this is a process not many are familiar with, it's very easy for keto to become unhealthy.
Luckily, there are keto experts we can rely on for guidance, one of which is Dr. Eric Berg DC, whose work has made him one of the top ketogenic diet experts in the world.
Healthy keto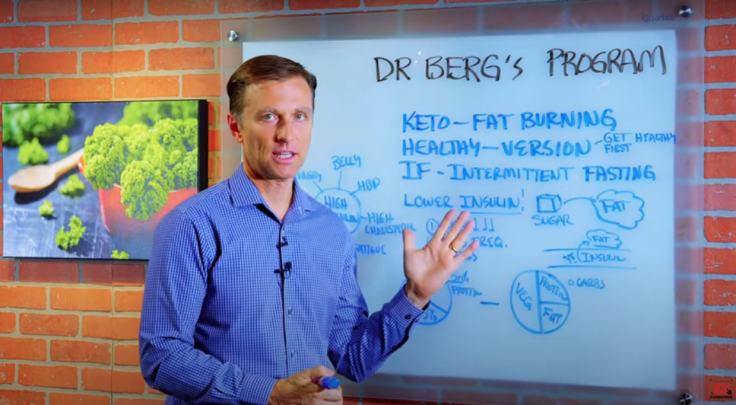 As a former chiropractor and health educator, Dr. Berg has spent the last 30 years helping over 40,000 clients with weight loss and other health problems through natural, nutritional methods. Since then, he has focused on becoming a full-time educator sharing knowledge about the human body and has written several books about health, including the bestselling "The 7 Principles of Fat Burning" and "The Healthy Keto Plan." In the past couple of years, he has also hosted an annual Keto Health Summit in Washington D.C. and has made TV appearances for his work.

According to Dr. Berg, there are two main principles that form the foundation of a healthy keto diet. Here's what to eat on a keto diet:
Eating low carb, high-fat foods that make your body use your fat reserves while in ketosis
Eat foods that will give your body all of its nutritional needs
The next thing to learn is what you can eat under the keto diet. While most would say that the keto diet is restrictive, Dr. Berg's healthy keto has enough variety in it, making it easier to transition. Under the healthy keto diet, you can eat:
Healthy dietary fats – As your body will be using fats for energy, it's best to consume the healthiest ones. This includes coconut oil, olive oil, avocado, milk, butter, cheese and of course, fatty fish. When starting, opt for a higher amount of fat, and slowly reduce it as your body adapts to the diet.
Moderate protein – Keto is a moderate-protein fat, making food like grass-fed unprocessed meat, pasture-raised eggs and wild-caught fish perfect for it. You can also eat some nuts and shrimp. However, make sure you only eat three to six ounces per meal or a bit more if you're exercising.
Vegetables – When it comes to vegetables, the raw, the better. Your main choices will also be green leafy vegetables and cruciferous ones.
What to drink – For ketosis, the best beverage of choice is always water. However, you can also try herbal tea, lemon water, bone broth, apple cider vinegar mixed with water, unsweetened almond milk and a cup of coffee.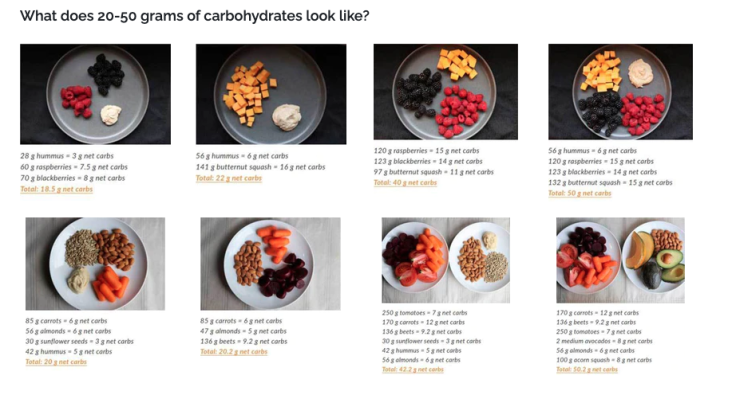 There are also food that you should avoid while on keto, which includes:
Packaged, frozen meals or "TV dinners"
Processed meat with nitrates
Fast food
Starchy foods like potato chips and white potatoes
Pasta
Sugary cereal
Sweetened yogurt
Foods with MSG
Alcohol
Diet soda or any carbonated drink
Honey
All fruits (except blackberries and raspberries)
If you feel like you're left with boring food to eat, then check out Dr. Berg's Keto Recipes and Dr. Berg's Ketogenic Desserts ebook, which will help you transform keto-friendly items into mouthwatering recipes and sweets.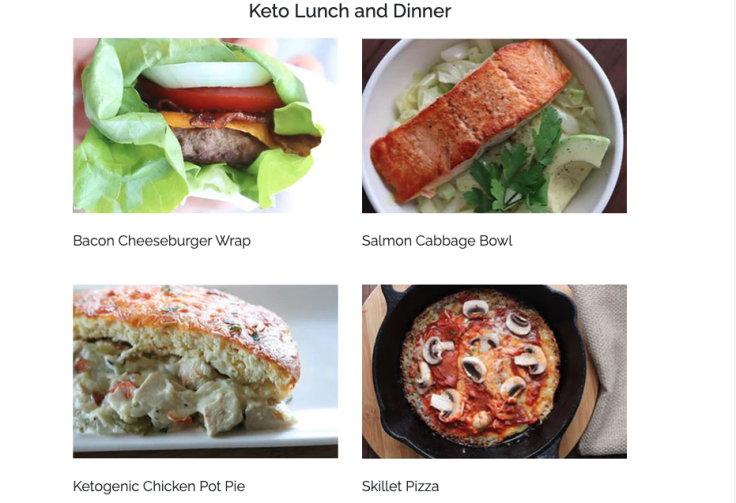 Keto and intermittent fasting
Once you've familiarized yourself with the keto diet, Dr. Berg's guide introduces intermittent fasting, which is a diet that follows a pattern of changing when you eat and when you don't eat.
Dr. Berg's guide suggests the 16/8 method, you first meal is at 1pm and your last meal is at 9pm. You can also have your first meal at 7am and skip dinner by eating your last meal at 3pm. Whichever you prefer, the idea is to only eat at these hours and only drink water in the hours in-between.
Doing so greatly reduces the volume of carbs (sugar) in your body and fat storing hormone. It also provides a lengthy time period in which your growth hormone can burn fat without interruption, leading to faster weight loss.
Of course, you don't have to follow this pattern immediately. Instead, you can slowly ease yourself into the diet, which is better explained in Dr. Berg's Healthy Keto Diet for Beginners.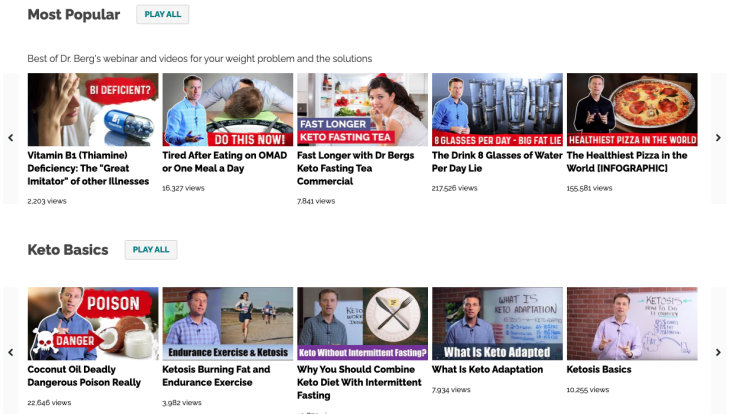 Do keto supplements work?
To help you on your keto journey, Dr. Berg also offers bestselling supplements that can help your body meet its nutritional needs while it is still adjusting. This includes: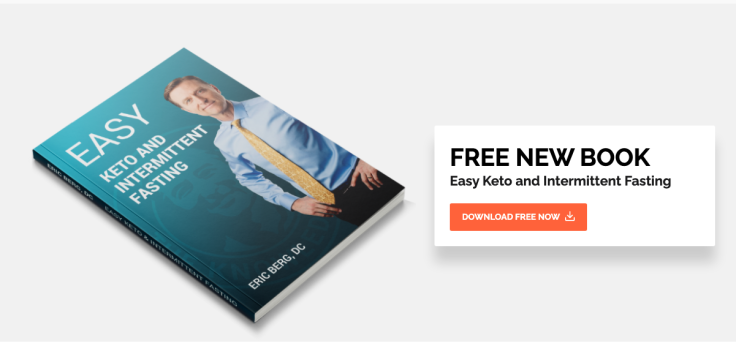 Is Keto Healthy?
Yes, when done properly. Keto can be a very good way to lose weight healthily and fast, while also building good eating habits.
While it may sound confusing, luckily, resources and keto experts like Dr. Berg and his beginner's guide to healthy keto serves as an example of what keto can achieve for those who are committed to it. If you wish to learn more about Dr. Berg and his expertise, you may click here. You may also download his free Keto e-book by clicking here.