Childhood Obesity: School Intervention May Prevent Unhealthy Weight Gain In Kids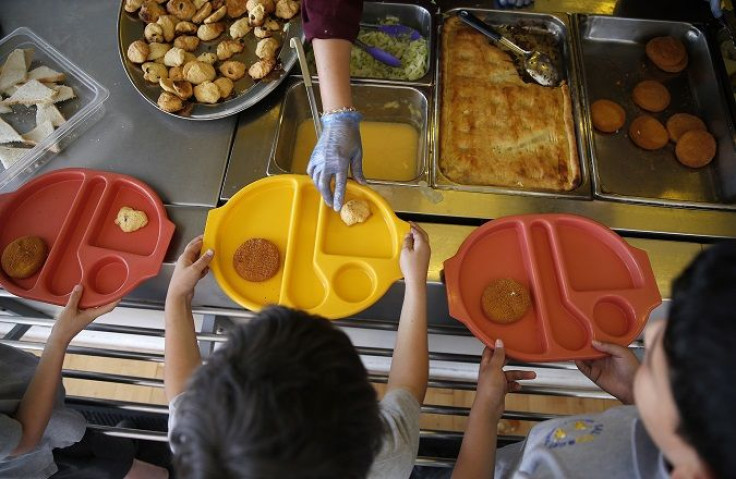 Thanks to Michelle Obama, everyone is aware of increased childhood obesity in the U.S. According to the CDC, carrying unhealthy weight has more than doubled in children and quadrupled in adolescents over the past 30 years. In 2012, more than one third of young people in these demographics were overweight or obese.
A new study conducted in Feliz, Brazil has shown that a certain intervention program, focused on lifestyle changes at school and at home, has stopped unhealthy weight gain. The intervention included many activities, seminars and workshops focused on physical activities and healthy eating behaviors. Additionally, light was shed on bullying after children reported frustration with body image and ridicule from classmates for being obese.
The intervention also promoted healthy eating in schools by displaying posters and selling nutritious food in the snack bar. Assigned homework activities promoted family interaction and commitment to accomplishing proposed health and wellness goals.
"The implementation cost of the intervention was very low, at less than USD $0.20 per student. This indicates that it could be reproduced in other low resource settings," said Daniela Schneid Schuh, a nutritionist at the Institute of Cardiology of Rio Grande do Sul in Porto Alegre, Brazil. "This intervention in the school environment was able to stop an increase in BMI. This is an encouraging finding since obesity is rising in Brazil in general, and in Feliz in particular. Most importantly, being able to increase physical activity and fruit consumption in childhood may be crucial for building a healthy and happy life in the long run."
Children in the study's control group (who didn't participate in the intervention program) actually showed a significant increase in BMI after the nine months of research. There was no difference between the two groups before the intervention.
Source: Schuh DS. 20 Cent School Intervention Stops Unhealthy Weight Gain In Children: The Cardiovascular Risks of Modern Life. ScienceDaily. 2016.
Read more:
Children Are Still As Obese As Ever, And Nothing We've Done Seems To Have Helped
Childhood Obesity Can Be Predicted As Early As 6 Months; Changes Could Be Made To Medical Rules
Published by Medicaldaily.com