Unusual Dolphin Therapy Helps Autistic Boy Gain Awareness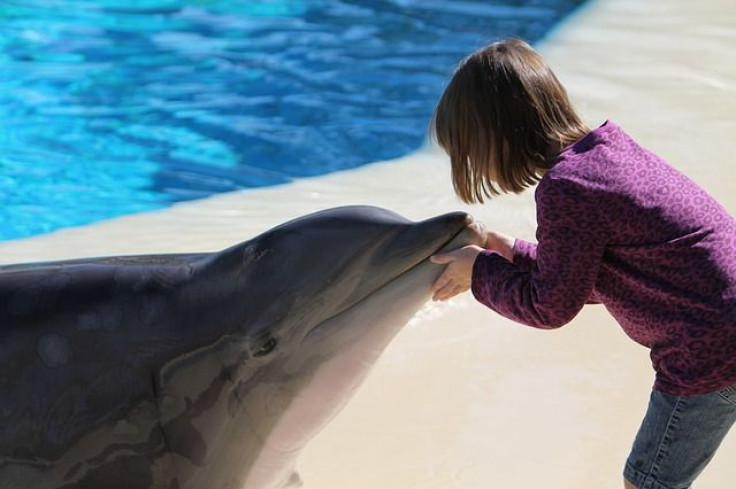 Dolphin therapy has helped a five-year-old autistic child become "aware" and "alert".
Dolphin-assisted therapy is a unique technique that helps treat children with mental disabilities. According to China Daily, while the technique has already made a splash in western countries, it is now growing in popularity among Chinese mental health patients.
The young Chinese boy showed significant improvements in his symptoms after just 15 sessions with a pair of bottle-nosed dolphins at Hangzhou Polar Ocean Park.
The boy's father, Zheng Jun, believes that the unusual therapy has been more effective than any other treatment in helping his son.
"Now, you can't tell he's different from his classmates," Zheng said.
Zheng said he started having faith in the technique after he visited a dolphin-swim program in Australia. He said that afterwards, when he took his son to Hangzhou Polar Ocean Park in Zhejiang province, his son looked so happy and excited as he played in the water with the marine mammals.
So far, more than 80 parents with children with severe mental disabilities have made appointments for next year's sessions at Hangzhou park.
Apparently, the dolphin park is so booked that newcomers looking to make an appointment must wait until 2013, the manager of the park Liu Quansheng said, according to China Daily.
"People with mental disabilities often have short attention spans. Swimming with dolphins helps them relax and focus," Liu said. "Dolphin therapy is effective because these animals hold the kids' attention better than even the most engaging human therapist."
While the effectiveness of dolphin-assisted therapy hasn't been verified, many people attribute some of the benefits of the unusual treatment to emotional magic.
Published by Medicaldaily.com