U.S Healthcare Provides Less Quality despite Huge Spending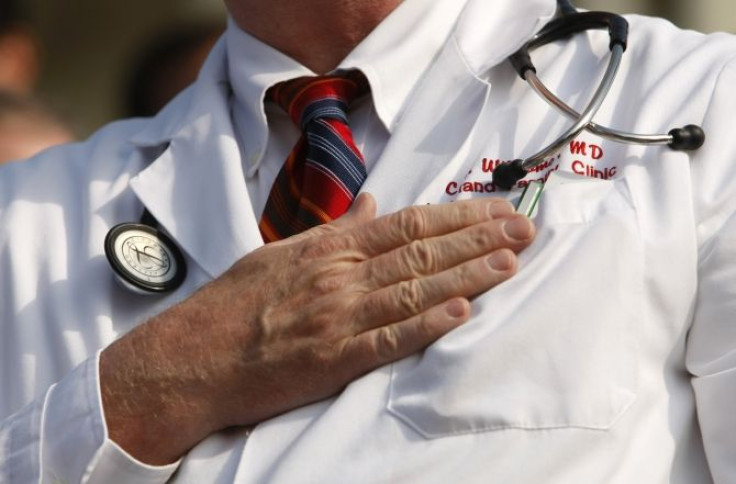 United States spends more than any other country on healthcare but lags behind in terms of healthcare quality says a new study from the Commonwealth Fund.
The study compared supply, utilization, prices and quality of health-related services in 13 industrialized countries - Australia, Canada, Denmark, France, Germany, Japan, the Netherlands, New Zealand, Norway, Sweden, Switzerland, the United Kingdom and the United States. The study was aimed at explaining the high healthcare costs in U.S.
U.S healthcare spending reached approximately $8,000 in 2009, while Japan spent a third of this amount and still ranked better in healthcare. Elderly population, obesity, lifestyle and expensive physician visits are regarded as some of the factors influencing the high spending in healthcare.
Drugs are expensive both brand name and generic in U.S than any other country. Physician fee of $60 in U.S is only beaten by $66 in U.K, while the median fees in the countries studied remained at $53.
Use of expensive medical technology is also a major reason for this increase. An MRI scan in U.S costs $1,080 while it costs $281 in France and $599 in Germany. The number of devices used per million people is also high in U.S.
"This combination of pervasive medical technology and high prices showcases two potent drivers of U.S. health spending, and a possible explanation for the outsized share of resources we dedicate to health care relative to the rest of the world," the report says.
"It is a common assumption that Americans get more health care services than people in other countries, but in fact we do not go to the doctor or the hospital as often. The higher prices we pay for health care and perhaps our greater use of expensive technology are the more likely explanations for high health spending in the U.S. Unfortunately; we do not seem to get better quality for this higher spending, "said David A. Squires, author of the study in a news release.
Japan was the lowest spender in healthcare in the present study. The report says that Japan operates a fee-for-service system, and people get unrestricted access to specialists and hospitals. The country has advanced medical equipment and still healthcare spending has increased by just 2 percentage points when compared to an 8 percentage point increase in U.S healthcare system.
The report also says that the Japanese revise the maximum price for all health services to keep healthcare growth spending within government's target. The system even reduces prices whenever there is growth in profits earned by health services providers. Japan has the longest life expectancy in the world.
According to UC atlas of global inequality, despite spending more on health care than any other country, average life expectancy in US ranks at 27 in the world.
"The Affordable Care Act gives us the opportunity to build a health care system that delivers affordable, high-quality care to all Americans. To achieve that goal, the United States must use all of the tools provided by the law—including new methods of organizing, delivering, and paying for health care that will help to slow the growth of health care costs, while improving quality," said Karen Davis, president of the Commonwealth Fund.
Published by Medicaldaily.com