Vaccine Makers Gear Up For Fall Rollout, Embracing FDA's Strain Selection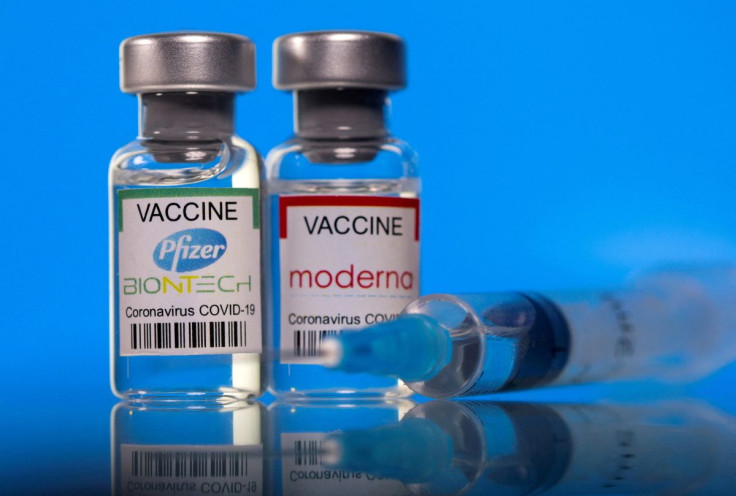 In preparation for the upcoming fall season, leading vaccine manufacturers Pfizer, Moderna and Novavax are poised to deliver new COVID-19 shots, capitalizing on the decisive win resulting from the U.S. Food and Drug Administration's (FDA) strain selection.
The FDA's recommendation, issued on Friday, advised the three companies to produce single-strain vaccines targeting the omicron subvariant XBB.1.5 — an exceptionally immune-evasive COVID variant.
"The FDA has advised manufacturers seeking to update their COVID-19 vaccines that they should develop vaccines with a monovalent XBB.1.5 composition. This recommendation incorporates advisory committee input and is based on the totality of the available evidence to select the vaccine composition that the FDA anticipates will best protect public health," the FDA wrote on its website.
Data from the Centers for Disease Control and Prevention (CDC) revealed that XBB.1.5 accounted for nearly 40% of all COVID cases in the U.S. in early June, albeit with a gradual decline since then. However, anticipating the fall rollout, Pfizer, Moderna and Novavax had already initiated the development of XBB.1.5-targeting vaccines months before the FDA's official decision.
Preliminary data presented by the companies last week demonstrated robust immune responses generated by their vaccines against all XBB variants.
Crucially, the FDA's strain selection ensures that the manufacturers will not have to recalibrate their production to target a different strain, which could have led to delivery delays. Pfizer, confident in its progress, announced that it will be ready to deliver a vaccine tailored to XBB.1.5 as early as July, while specific timelines for Moderna and Novavax's versions have yet to be provided.
The FDA's decision effectively paves the way for all three companies to meet the expected timelines for delivering their updated vaccines. Dr. Melinda Wharton, a senior official at the National Center for Immunization and Respiratory Diseases, expressed confidence in the feasibility of vaccines targeting XBB.1.5, asserting that they are likely to be available without delays, according to CNBC.
As the fall approaches, the U.S. is poised to transition COVID vaccine distribution to the private sector once the federal government's supply of free shots runs out. Instead of supplying vaccines directly to the government, manufacturers like Pfizer and Moderna will sell their updated vaccines directly to healthcare providers, opening up new distribution channels.
This transition does not include Johnson & Johnson. In May, the CDC announced that the Janssen vaccine doses had expired, so vaccine administrators were urged to dispose of any remaining stocks. The supply was also not replenished following reports of rare but serious blood-clotting side effects.
Meanwhile, Pfizer, Moderna and Novavax could face a common challenge come fall season since more Americans are unwilling to receive updated vaccines. According to the CDC, only around 17% of the U.S. population, equivalent to approximately 56 million people, have received Pfizer and Moderna's latest boosters since their approval in September.
Published by Medicaldaily.com