Valeant's Ambitious Plan For Its Contact Lens Business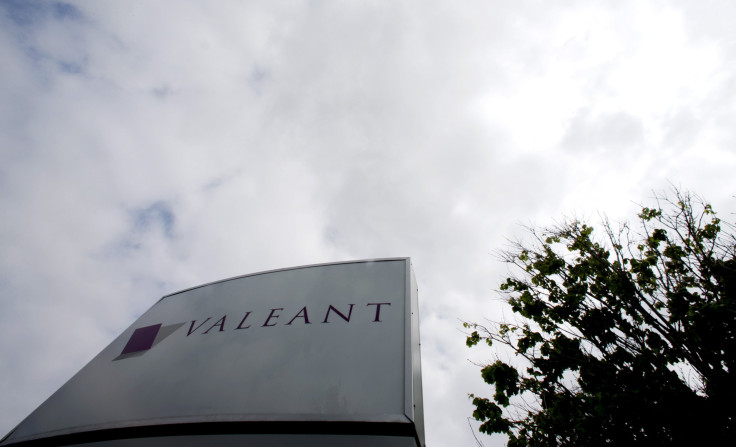 NEW YORK (Reuters) - Valeant Pharmaceuticals International has pursued a plan in recent months to dominate the market for specialty contact lenses, according to two people familiar with the company's approach and some of the company's communications with its customers.
The Canadian drugmaker's goal, spelled out to key employees and demonstrated through its actions, has been to acquire other manufacturers, take on competitors and raise prices for unfinished lens components.
Valeant entered the contact lens business with its purchase of Bausch and Lomb in 2013 for $8.7 billion. At the time of the acquisition, Bausch and Lomb manufactured about 75% of the basic components of rigid gas permeable lenses, known as "buttons," said Kurtis Brown, who worked for Bausch and Lomb prior to Valeant's purchase. After manufacture, buttons are customized for individual patients, typically by laboratories specializing in that process.
With the acquisition of Paragon Vision Sciences in May for an undisclosed sum, Valeant and Bausch and Lomb further consolidated their grip on the market, gaining control of more than 80% percent of the gas permeable button market, according to one of the sources familiar with Valeant's operations and the representative of an industry group.
Rigid lenses comprise only about 10% of the contact lens market, and are popular among people who cannot wear soft lenses.
The acquisition of Paragon also gave Valeant and Bausch and Lomb full control of the small market for Ortho-K buttons, which are used to create one type of gas permeable lens, said Brown, now a marketing manager for lens manufacturer Menicon America Inc. Sales of Ortho-K buttons and finished Ortho-K lenses comprise only about $5 million in annual sales for Valeant companies.
The U.S. Federal Trade Commission is investigating the Paragon purchase as part of an anti-trust probe, a source interviewed by the FTC told Reuters. Valeant disclosed on Monday that it had received a letter from the FTC on or about Oct. 16 seeking more information about its acquisition of Paragon.
On Tuesday, Valeant declined to comment on specifics of its strategy in the specialty contact lens market but defended its purchase of Paragon.
"Our acquisition of Paragon Holdings supports our mission to improve consumers' lives by bringing to market innovative, specialty eye care solutions, and we are cooperating with the FTC on its inquiry," the company said in a statement emailed to Reuters.
Bausch & Lomb is now operated as a division of Valeant, and Paragon has been rolled into Bausch & Lomb.
In recent months, Bausch and Lomb also has moved to acquire laboratories that turn the raw components – buttons - into finished lenses.
The plan has encountered challenges, however, with at least four laboratories - including Alden Optics, Art Optical and Tru-Form Optics - holding out, at least for now, against Bausch and Lomb's purchase overtures, according to one of the sources familiar with Valeant's contact lens operations and some of the labs themselves.
In the months after it began trying to acquire laboratories, Bausch and Lomb increased button prices for its customers, which included more than 30 laboratories that customize lenses, according to Jan Svochak, president of the contact lens manufacturers association, an industry trade group.
The price increases for buttons ranged from 15 percent to more than 120 percent, a source with direct knowledge of the price hikes said.
Keith Parker, owner and president of Advanced Vision Technology, said that his lab was hit with a first price increase from Bausch and Lomb in mid-September and a second one on October 1, all on overnight-wear lenses.
"They were substantial," he said of the price increases. "Some of them 100 percent, some of them more than 100 percent."
The company also did away with volume discounts, he said.
In response to the price increases, some labs have begun switching to other button suppliers, such as Contamac, according to at least three laboratories interviewed by Reuters. Contamac has not responded to a request for comment.
Last week, Bausch and Lomb sent a letter to the optometrist community promising to "adjust down" some of the increased prices after complaints from laboratories.
In the long run, Bausch and Lomb hopes to do more manufacturing and distribution of finished lenses directly to optometrists. This would enable Bausch and Lomb to bypass some of the laboratories now filling that role and thereby buttress its profits, according to one of the people familiar with Valeant's operations and several laboratories.
According to the two sources familiar with Valeant's contact lens operations, Bausch and Lomb hopes a newly created division, to be called Advanced Vision Products, will bring in more than $100 million in revenue by the end of 2016 from sales of specialty contact lens products, including customized gas permeable contact lenses.
Bausch and Lomb currently earns about $30 million annually from manufacturing gas permeable lenses and their basic components, the sources said.
Valeant was already the subject of a U.S. probe into price increases for its heart medications, and its stock price was battered last week after short-seller Andrew Left accused it of using mail-order pharmacies to fraudulently book revenues.
Valeant denied Left's assertions and laid out a detailed defense on Monday of its relationship with specialty pharmacy Philidor, the firm at the center of Left's accusations.
Published by Medicaldaily.com