Venezuelan Hair-Cutting Thieves: Criminals Go To Great Lengths To Chop Women's Strands At Gunpoint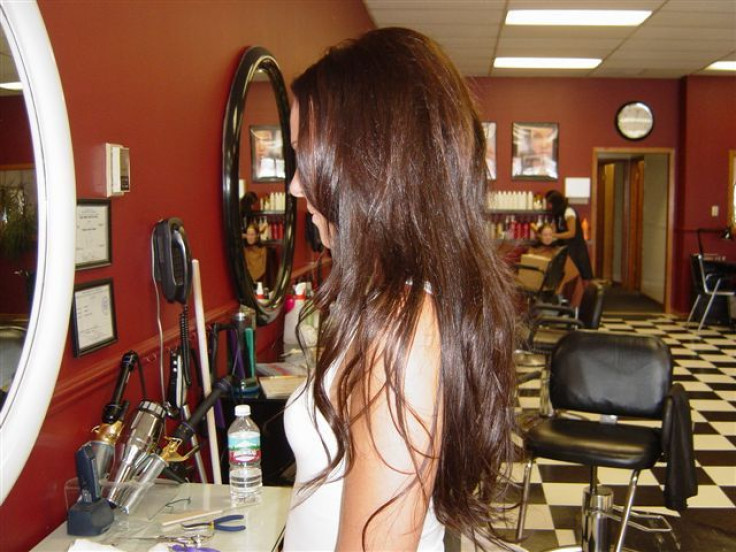 Women who dream of having hair like fairy tale character Rapunzel may want to think twice about growing long, luscious strands — at least in Venezuela. A wave of hair thefts has overwhelmed the streets of the Venezuelan coastal city of Maracaibo, where "piranhas" aggressively attack victims who have long, straight hair. The piranhas attack quickly and viciously. "The thieves grab them by the hair, pull out some scissors and cut their hair. Then they sell it at beauty or hair salons," said Sarai Madrid, Maracaibo resident, reports Panorama. Victims of these hair crimes are often young women who frequent the downtown area, the beach, and the mall, and who, most importantly, have long hair.
Read more: Eight-Year-Old With Alopecia, Hair Loss Disease, Asked To Leave School For 'Long Hair'
The hair-cutting thieves see their wave of attacks as a profitable business in Venezuela and even worldwide. Great Lengths Hair Extensions, one of the largest human hair sellers in the industry, has reported a 70 percent growth in the last five years, with a 28.5 percent rise in salons who offer hair extension service, says Newsobserver.com. Human hair extensions are in popular demand due to celebrities like Jessica Simpson and Britney Spears who have openly admitted to wearing these hair pieces.
In Venezuela, salons on average charge $500 for human hair because of its quality and durability. Jhonatan Morales, a stylist in Venezuela, told Globovision that the demand for hair extensions is at an all-time high with a 30 percent increase in the service.
Read more: Brazilian Blowout Hair Straightening Product Contains Dangerous Levels Of Cancer-Causing Formaldehyde
The hair-stealing piranhas will often hold women at gunpoint, telling them to put their hair in a ponytail so that they can cut it off and sell it to the salons. "I thought they were going to steal my cell phone, because I had it in my hand at the time, but they took out scissors," said Mariana Rodriguez, a victim of the hair crime, in the same Globovision news report. "They did not give me a chance to think or to run or anything. And when I looked, I no longer had any hair."
On a citywide and nationwide level, officials claim they are beefing up their security in order to capture the piranhas. Maracaibo Mayor Eveling de Rosales told Globovision that she advised policemen to remain vigilant in order keep the hair crimes under control.
What's more, Venezuela is not the only country seeing piranhas; the neighboring country of Colombia has also had a wave of hair crimes. Colombian CNN affiliate station Caracol reported the case of Arlen Luna's hair theft last year in Barranquilla. In the middle of the streets, Luna was attacked by two men in motorcycles, who cut off eight inches of her braided hair in a span of 60 seconds.
Read more: Hair Transplant For Men: U-FUE, The Unshaven Transplant, Can Let You Keep Your Hair Locks 'Untouched'
The term hair care is given a whole new meaning by the piranhas hair crimes in Latin America.
Published by Medicaldaily.com