Viagra Inventor Develops 'Tempe Spray' To Help Men Deal With Premature Ejaculation: Is It Safe?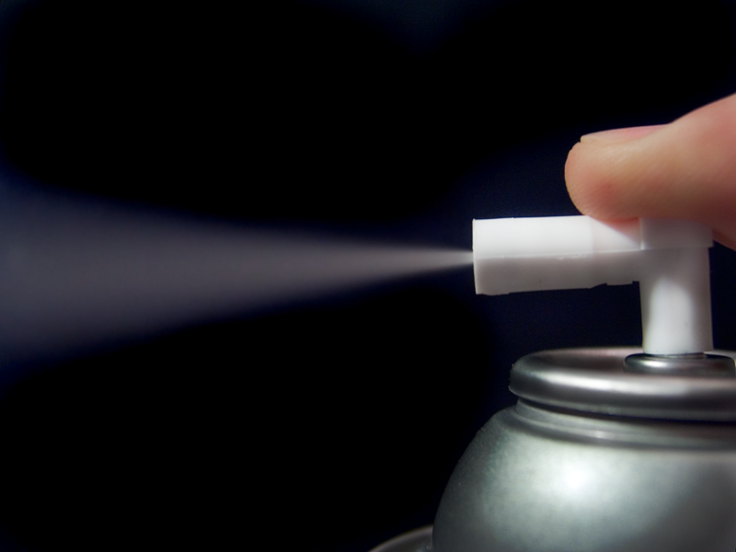 Dr. Mike Wyllie, one of the scientists who invented Viagra, has helped develop an effective treatment for premature ejaculation. Tempe Spray is expected to hit the pharmaceutical market next year, and according to American and European researchers, men could last six times longer with the help of this easy-to-apply sex spray.
"At the moment, only a small number of men with premature ejaculation seek or receive treatment from a healthcare professional and the lack of effective pharmacological treatment is a contributory factor," explained Wyllie from Britain-based Plethora Solutions Ltd.
Combining low doses of the anesthetics lidocaine and prilocaine, Tempe Spray only takes five minutes to give men complete control and lasts for around two hours, the Daily Mail reported. Phase III clinical trials performed by both the U.S. Food and Drug Administration (FDA) and the European Medicines Agency's Committee for Medicinal Products for Human Use (CHMP) have found Tempe Spray to be a safe and effective solution for premature ejaculation.
During the FDA's analysis, male patients suffering from premature ejaculation were either given Tempe Spray or a placebo five minutes before sexual intercourse. Results showed that men who were given Tempe increased their penetration to ejaculation time from 0.6 minutes to 3.8 minutes. Men were able to delay their orgasm by up to six times longer.
In the second assessment, researchers gauged the satisfaction of both the male patient and his partner who had engaged in sexual activity five minutes after applying either Tempe or a placebo. Eighty-six percent of the patients rated the Tempe treatment as positive.
"These results are as impressive as those observed with the phosphodiesterase inhibitors (PDEi) in erectile dysfunction at an equivalent stage of development," said Professor Wallace Dinsmore from the Royal Victoria Hospital in Belfast. "The positive impact of Tempe Spray on both patients and their partners could save many relationships."
Side effects during the FDA's clinical trial included low incidence of mild penile numbing, while one patient reported temporary penile numbing in the European Phase III trial. The CHMP has already recommended Tempe's approval. FDA approval is expected by the first half of 2014.
Premature ejaculation affects around one out of every three male adults and is caused by both psychological and biological factors. In addition to pharmaceutical treatments, sexual therapy and techniques have been seen as effective solutions. Risk factors include erectile dysfunction and stress.
Published by Medicaldaily.com