Virginia Football Player Dies After Collapsing On Field; 15-Year-Old Recently Suffered Concussion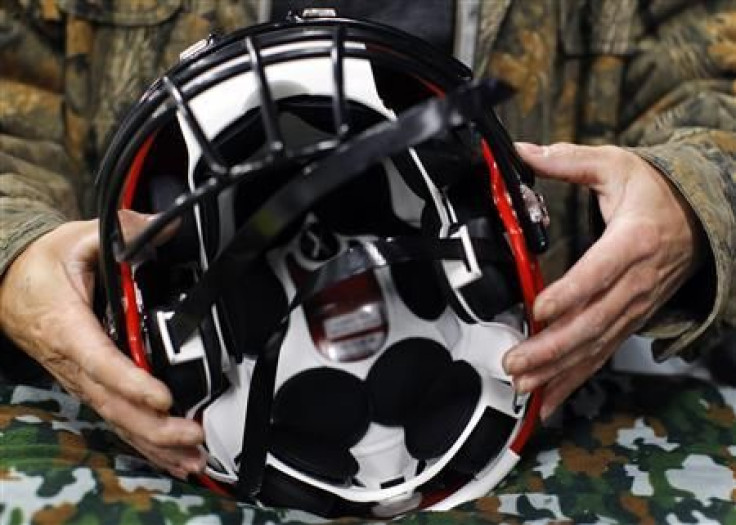 Jacob Vick, a Virginia high school football player, died after collapsing on the field this past Tuesday. Although an official cause for Vick's death has not been established, the sophomore linebacker recently suffered a concussion that kept him out of New Kent High School's game this past Friday.
"On behalf of the New Kent School Board and school community, may I offer my sincerest condolences to the family of our New Kent student," Dr. Rick Richardson Jr., New Kent County Public Schools superintendent, said in a statement. "We can only imagine the extent of the grief they are experiencing through this very tragic loss."
Following Vick's recent concussion, doctors cleared him to play last Friday night; however, he decided to sit out as a precautionary measure. New Kent's head coach Dan Rounds said Vick collapsed during team drills on Tuesday and was immediately transported to VCU Medical Center where doctors pronounced him dead later that night.
New Kent principal Yvonne M. Jones refused to comment on the details surrounding Vick's death and said attention is being shifted toward helping the student body through the grieving process. Dr. Richardson and other school officials have also denied comment out of respect for the Vick family.
"Out of deep respect for the family's privacy, and consistent with their request, I will have no further comments, nor will I answer questions at this time," Dr. Richardson added.
According to the American Academy of Pediatrics, 40,000 sports-related concussions occur during high school football play each year. A recent study that focused on players' equipment determined that football helmets and mouth pieces had little effect on the amount of concussions sustained by high school athletes.
"Our preliminary findings suggest that neither any specific brand of football helmet nor custom mouth guards result in fewer concussions in kids who use them," said researcher Dr. Margaret Alison Brooks. "Despite what manufacturers might claim, newer and more expensive equipment may not reduce concussion risk. So is it worth the significant extra cost to families and schools?"
Published by Medicaldaily.com