Vitiligo Hasn't Stopped America's Next Top Model Contestant Chantelle Brown-Young From Being Beautiful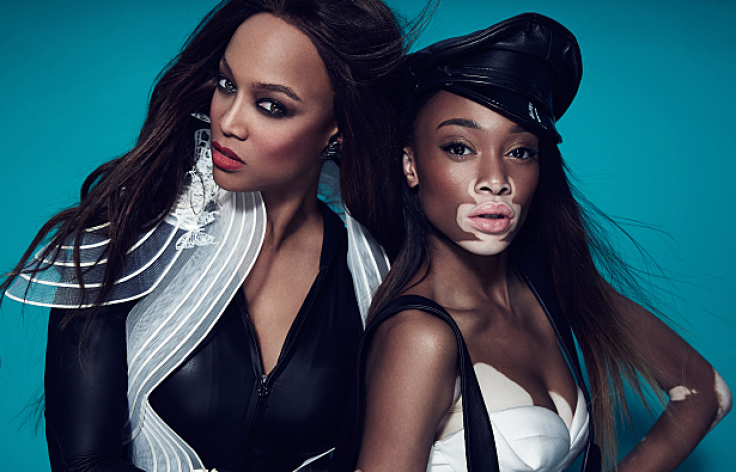 Many girls grow up with the dream to become a supermodel and walk the runway. A 19-year-old girl from Toronto, Canada, pursues her dream like other runway hopefuls, except she does it while battling the same rare skin pigmentation disorder Michael Jackson had: vitiligo. Chantelle Brown-Young, diagnosed with the skin condition at age 4, went from being called "zebra" and "cow," to a contestant on Cycle 21 of Tyra Bank's show America's Next Top Model (ANTM).
The teen's pitch video for Cycle 21 exhibits her desire to fulfill "a lifelong dream." "I am the underdog, and I want to prove that one can follow one's dreams despite all the flaws and setbacks," Young-Brown said. The ANTM contestant, who describes herself as a "vitiligo spokesmodel" on Instagram, has more than 100,000 followers and was just invited to do a motivational talk with students about the discrimination she has faced growing up with the skin condition.
The young model publicly spoke about her skin condition back in 2011 via a video post on YouTube titled: "Vitiligo: A Skin Condition not a Life Changer." "People have black skin, people have brown skin, I have both," Young-Brown said.
The teen revealed to The Gleaner she was often troubled with suicidal thoughts but was able to overcome them with support from her family. The Browns moved from California to Canada to give the young model a fresh start and to eventually break into the modelling industry. "I am just so thrilled at [her] turnaround, with her new level of confidence. I can't stop thanking God for this wonderful blessing," said the teen's mother, Lisa Brown.
Young-Brown hopes to offer her pearls of wisdom on the small screen this summer to raise awareness about vitiligo. Melanocytes, pigment-producing cells of the skin, are destroyed in certain areas for vitiligo sufferers, according to National Institute of Arthritis and Musculoskeletal and Skin Diseases, and the result is depigmented or white patches of skin on the body.
Published by Medicaldaily.com