Vogue Portugal Responds To Backlash Over Cover on Mental Health Issue
Vogue Portugal responded to criticism regarding a recent cover for an issue entitled "Madness" that depicts mental health treatment. A statement posted on Twitter by the magazine said the publication's aim was to "shine a light" on the issue of mental health. The cover had drawn criticism from many who experienced mental health issues or cared for people who did, and experts in the field..
The cover featured a woman in a bathtub in a hospital setting, seemingly with a nurse pouring water over the woman's head. Mental health experts commented in social meda and in news articles that the cover showed a very dystopian and outdated idea of mental health treatment. In response to the criticism, Vogue Portugal took to Twitter to issue a statement clarifying that the aim was to actually "start a discussion" as well as "shine a light" on the issue: "The cover story explores the historical context of mental health and is designed to reflect real life and authentic stories. Inside the issue features interviews and contributions from psychiatrists, sociologists, psychologists and other experts."
The model featured on the cover, Simona Kirchnerova, said the photo was a "career highlight" for her since the people standing on either side of her were actually family members. "Made it to Vogue cover with my mum and my grandma," she wrote in an Instagram post she shared on July 3. However, clinical psychologist Katerina Alexandraki, based in London, U.K., told the BBC that she considers the cover to be "unethical," adding that for those who have experiences with the psychiatric system, "seeing a fashion magazine cover presenting a woman in such a vulnerable state can be a reminder of a very challenging time in their lives." Alexandraki added that the image reinforces the idea that during a mental health breakdown, women are vulnerable, even helpless, instead of showing people the effort and strength that they are putting in order to overcome their struggles.
In the same Twitter statement, Vogue Portugal indicated that it recognized the "significance of the topic of mental health."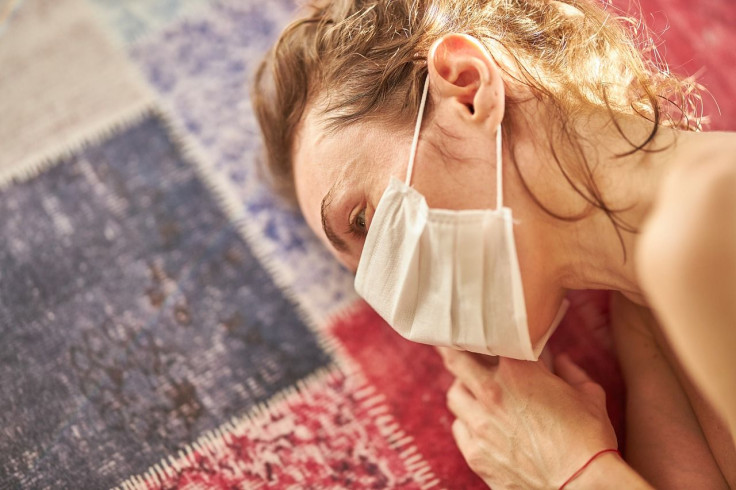 Published by Medicaldaily.com