Weird Science: 6 Weird Things Found Inside Women's Vaginas [NSFW]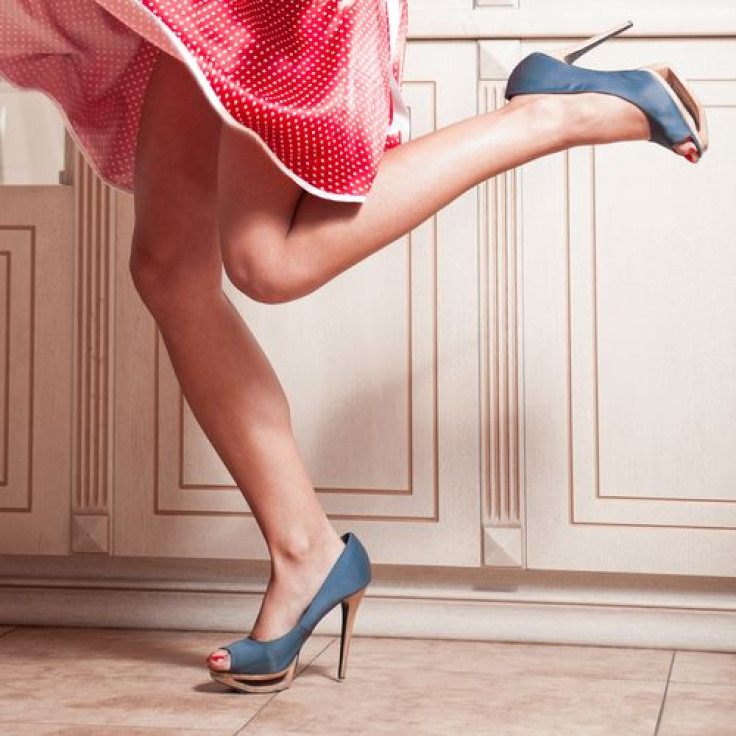 As the most sensitive body part of the human body, women have taken matters into their own hands by making their vaginas multi-purposeful. From a storage unit to a handy place for guns and knives, women have lodged a plethora of objects into the gaping hole for sexual escapades or heinous crimes. Needless to say, this unusual use of storage has led emergency room (ER) physicians to see a handful of ER visits with patients inserting or ingesting foreign bodies into the most unusual places.
Items can easily get lost and be hard to retrieve since the vagina is a structure with side and back walls. Objects, besides condoms and tampons which are designed for vaginal use, can still be inserted in the vaginal canal. Aerosol deodorant cap, the plastic top to a can of hair spray, and a hard plastic stopper, are among some of the items found in vaginas that have been recorded in medical literature. The removal of these objects, especially if large, should be left to a gynecologist.
Below is a compilation of some of the most unusual objects hidden in women's vaginas over the years.
1. 5-Inch Sex Toy Left For 10 Years
Emergency room physicians have seen their fair share of sex toys lodged in human orifices, including the vagina. A 10-year-old sex toy was discovered inside the vagina of a 38-year-old Scottish woman after complaining of severe weight loss, shaking, lethargy, and mild incontinence, Medical Daily previously reported. The medical staff at Aberdeen Royal Infirmary were taken aback after the woman revealed she had used it with her partner 10 years ago and was under the influence of alcohol at the time.
The woman was diagnosed with vesicovaginal fistula, which is an abnormal tract that allows urine to flow into the vagina. This is what led to the patient's obstructive uropathy. The blockage in her bladder was causing urine to collect in her kidneys.
2. Handcuff Keys
Couples may resort to kinky role play to spice things up in the bedroom. A Canadian couple desire to outlive their beautiful princess being kidnapped by a sex-starved dragon escaped took a turn for the worse when handcuff keys placed inside the woman's vagina were lodged in an episode of TLC's Sex Sent Me To The E.R. Doctors discovered the handcuff keys were next to the woman's cervix and tangled in the nylon removal strings of her intrauterine device (IUD).
The odds of the handcuff keys getting entangled in the IUD strings is a rare occurrence, according to the ER physician Dr. Michelle Pearl, Medical Daily reported. The location where the key was located could have led to surgical repair if there was any tearing. After all, there was a jagged metal object in a very sensitive place.
3. Pop Rocks
A couple's sweet tooth in the bedroom left them with a sour taste in the ER. It was after the California couple put Pop Rocks into the woman's vagina did the candy cause a "burning and itching," not "tingling," sensation in her genitals, Medical Daily reported. The unpleasant reaction is due to the sugary candy upsetting the vagina's PH levels. This can cause or further irritate an existing vaginal yeast infection and lead to other yeast problems in different areas of the body.
4. Rolled-Up Poster of Donny Osmond
A woman took her fandom to the next level when a rolled-up poster of her idol, Donny Osmond, was found lodged up her vagina. After complaining about severe pelvic pain in her private area, the medical tests revealed the shocking and jaw-dropping diagnosis featured in BBC3's Bizarre ER. It is not clear whether Osmond visited his fan in the ER, the Mirror reported.
5. A Loaded Handgun
A 28-year-old woman who was arrested was found to have a loaded gun inside her vagina. It was during a body cavity search of Christie Dawn Harris, who was arrested by police in Ada, Okla., that police found a "wooden and metal item sticking out from her vagina area," said Officer Kathy Unbewust, The Smoking Gun reported. The item in question turned out to be a loaded .22-caliber handgun containing three rounds of live ammunition and one spent shell. Bags of meth were found between Harris's buttocks.
6. 54 Bags Of Heroin
A Pennsylvania woman from Scranton was found with dozens of bags of heroin hidden in her vagina — including money. Karin Mackaliunas, 27, began to feel the heavy burden of her heroin bags "after a struggle with Officer Baumann during a more thorough search at headquarters," read the police report, the Scranton Times-Tribune reported. Police discovered 54 bags of heroin, 31 empty bags used to package heroin, and eight prescription pills in her vagina, along with $51.22 in cash and change.
Published by Medicaldaily.com