West Virginia Doctor Indicted For Improper Prescriptions, Destroying Evidence
Authorities officially charged a West Virginia doctor on Tuesday for writing improper prescriptions and destroying evidence amid a federal investigation.
Fifty-nine-year-old David Elwood Hess was indicted on 25 counts of improper prescriptions and one count of destroying evidence, according to the U.S. Attorney's Office for the Northern District of West Virginia.
The doctor is accused of writing prescriptions for Xanax, Oxycontin, Adderall and other controlled substances even if his patients did not have a legitimate use for them, WCHS-TV reported.
During a federal investigation, Hess seemingly destroyed evidence by remotely wiping his iPhone data after law enforcement had seized the device.
Local health authorities clarified that the embattled Hess is in no way related to Dr. David Frederick Hess, the CEO and president of West Virginia University Medicine.
No other information about the case was disclosed.
Last month, a man in Indianapolis named Joseph DePalma was accused of stealing prescriptions from an Illinois-based doctor electronically. He also allegedly used aliases to fill the prescriptions for more than 800 oxycodone pills across Marion County.
"He was stealing the prescription from the doctor, he was having them filled in fictitious names for people, and then he was acquired himself," Mike Gannon with the Drug Enforcement Administration (DEA) said, per FOX 59.
Pharmaceutical fraud thefts have become a growing concern in recent years. Experts worry that aside from using the drugs for their consumption, many could overdose on the supposed prescription medications when sold illegally.
Last year, a Pinellas County doctor named Neelam Uppal got sent to jail for selling and writing more than 550 fake prescriptions for opioids.
When law enforcement searched the 62-year-old doctor's house and office, they found more than $1.9 million in cash, around $175,000 worth of gold bars and numerous prescription pads, ABC Action News reported.
The Tampa Bay area is known to be suffering from an opioid epidemic, with research data showing around three people died from an overdose daily in 2019.
"For 2021 statistics, over 107,000 people died of a drug overdose, and to break that down in a small perspective, that's 300 Americans a day," Gannon said.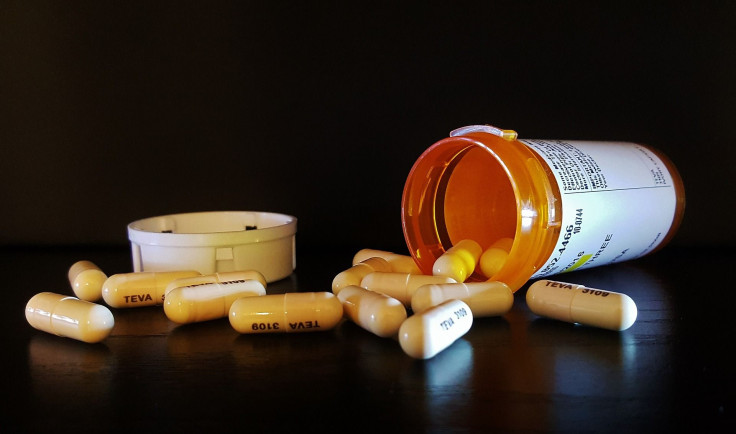 Published by Medicaldaily.com