What Is 'Cloud Bread'? What Happened When I Made This High-Protein, Carb-Free Bread Alternative
"Cloud bread" is the hot health food trend of the moment; its legion of new fans are speaking on the benefits of this carb-free, gluten-free bread alternative. While the dish may have a cool name, is it really as healthy and easy to make as everyone says? I recently tried out the recipe for myself, and here's what I learned.
Is Cloud Bread Healthy?
Cloud bread is made from only four ingredients: eggs, cream of tartar, cream cheese, and sugar. Other recipes may call for Greek yogurt in place of cream cheese. The main ingredient by far are the eggs, about three in a typical recipe, which makes cloud bread hard to differentiate from an omelet. With such a high egg content, it's no surprise that cloud bread is protein-rich. According to Women's Health, there are roughly two grams of protein per "cloud" bun, which is comparable to that of a slice of regular bread. In addition, Women's Health reported that cloud bread also has important nutrients that you wouldn't find in traditional bread, such as vitamin A, vitamin D, phosphorus, choline, and selenium.
Read: How To Eat Carbs And Still Lose Weight: Resistant Starch Foods Improve Gut Bacteria
While having zero carbohydrates may sound like a plus, carbs are important for giving us energy. Complex carbohydrates, like those found in whole grain bread, give us a steady, long-lasting infusion of sugar into the bloodstream, Self reported. This gives us energy throughout the day. Carbohydrates are not our body's only source of energy, but they are its main source. According to Self, without some carbohydrates in our diet, our bodies wouldn't be able to function properly.
If you replaced all your bread with carb-free cloud bread, you may need to pick up some extra carbohydrates in other areas of your diet, just to ensure you don't get too tired or weak.
Is It Easy To Make?
One of the most enticing aspects of cloud bread is how easy it's supposed to be to prepare, with only four ingredients. Intrigued, I attempted to make my own cloud bread and soon learned that "easy" is definitely up for debate. I attempted to make this bread twice, and probably should have gone for a third time but I was so frustrated after two failed attempts I just gave up and settled for the sad burned buns I ended up with on my second go. I'm no Martha Stewart, but I have been baking for years, and worked as a deli assistant in my high school and college. I can bake. This bread is not that easy to make.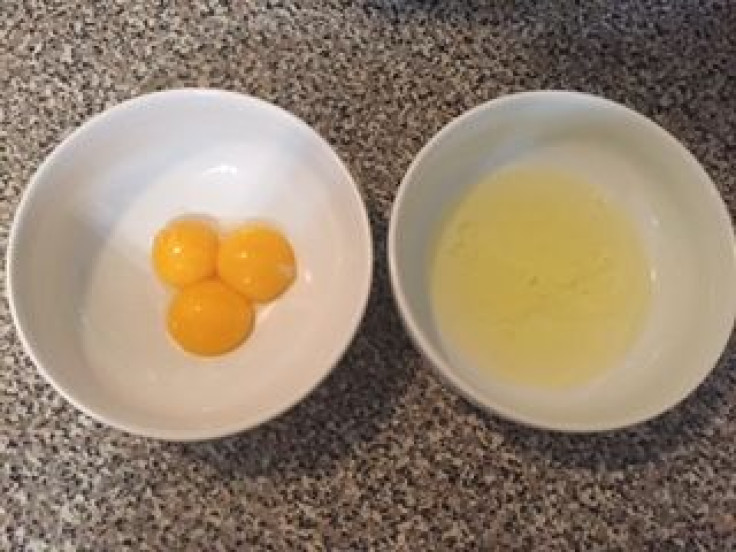 The difficult part is handling the eggs whites. You have to beat the egg whites and cream of tartar into a meringue, and conserve this meringue as you mix the eggs whites with the cream cheese, egg yolk mixture. Meringues are notoriously difficult to make as a number of factors, from using the wrong kind of mixing bowl to baking on a humid day, can come into play and spoil your meringue. I was guilty of both of these, but of course only learned this after my double failures.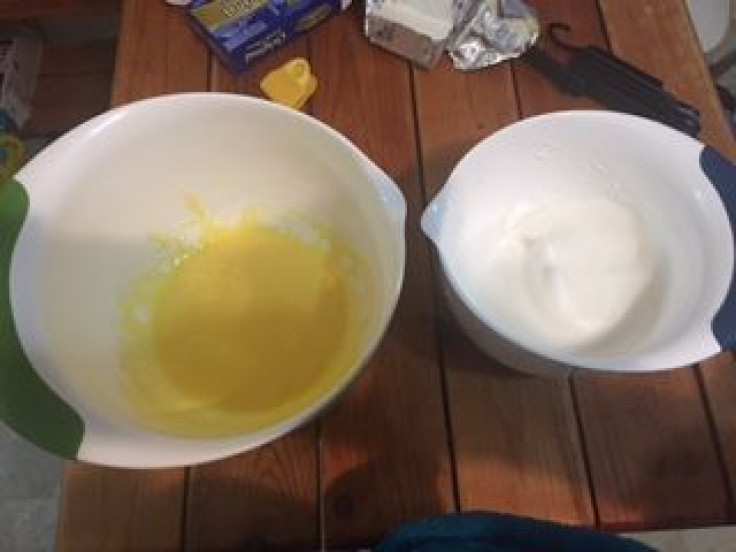 On the first go, my meringue was far too liquidy to even try and mold into something that resembled a bun, but on the second try, I had a little bit more volume. Bun may be a gracious word to describe the egg blobs I had on my baking tray, but nonetheless I baked them at the directed temperature for the correct amount of time. Despite this, they still burned, just adding the cherry on top of my disaster sundae.
Cloud bread looks really cool in the photos, and is healthy according to its ingredients, but you might want to save yourself the frustration and buy some in a store.
Easy Cloud Bread Recipe, via AllRecipes.
See Also:
How Many Grams Of Carbohydrates Can You Eat On A Low-Carb Diet? Health Benefits Of Replacing Sugars, Starches
Good Carbs, Bad Carbs: 5 Common Myths About Carbohydrates That May Be Ruining Your Digestive Health
Published by Medicaldaily.com