What Does Fake Viagra Do To The Body? 'World's Largest' Counterfeit Viagra Plant Discovered
Polish police announced Wednesday an unprecedented raid of a factory that produced counterfeit pills for erectile dysfunction and steroids; the raid was a hard strike against counterfeit drug trafficking, a trade that hides on the internet and is often difficult to track or prosecute.
The factory, located in the northern city of Bydgoszcz, had a stockpile of over 100,000 Viagra-like pills and 43,000 vials of steroids when police stormed it, according to the AFP. Combined, the confiscated drugs were valued at over $4 million dollars, making for one of the biggest drug seizures of its kind. According to police spokeswoman Agnieszka Hamelusz, the products used for manufacturing the drugs originally came from China, but were shipped to the factory from other countries such as Greece, Great Britain, and Romania.
"It was the world's largest factory making anti-impotence drugs according to representatives of four companies whose products were counterfeited," Hamelusz told the AFP.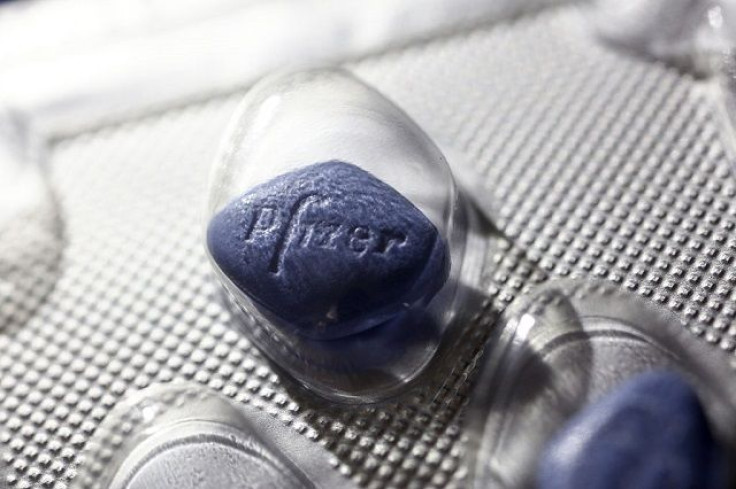 The counterfeit drug market has been booming, thanks largely to the advent of the internet. While a sliver of websites are licensed to legally sell prescription drugs, the vast majority of drugs purchased online come from illegal or barely regulated plants that produce drugs of varying quality. When it comes to Viagra (sildenafil citrate), a 2012 study found that 77 percent of online purchases of the drug from 22 different websites were counterfeit. There's plenty of fake Viagra offline too — police recently raided a Jackson, Miss, convenience store that sold the pills as well as other illegal drugs.
Although many of these counterfeit pills aren't necessarily less effective than their legit counterparts (at least according to a 2010 study), they're absolutely more dangerous since the pills are often produced in unsanitary and unstandardized conditions. So not only can they be contaminated with foreign material or even other drugs, but the amount of active ingredient can dramatically vary from one individual pill to the other.
"Sometimes the match can be close enough that the counterfeit is reasonably good, other times due to a lack of medication or too much medication in the product or agents that have been added that shouldn't be in the product that are toxic, the patient could come to significant harm," Tommy Dolan, vice-president of Pfizer, the pharmaceutical company that actually produces Viagra, told the BBC earlier this May.
Earlier this April, 19 people on the West Coast were poisoned by counterfeit painkillers that were sold as the moderately strong prescription drug Norco but which actually contained the much more potent fentanyl. Though all soon recovered, though one woman was hospitalized after she became unresponsive and needed CPR.
The raid on the Bydgoszcz factory was the culmination of a long-spanning investigation by polish police, Hamelusz said. They had arrested several suspects over the course of 14 months, and a related raid of a house near the city uncovered secret rooms that contained machines worth over a million dollars. Millions of dollars worth of drugs were sold through the internet by the counterfeiters, police claimed.
Published by Medicaldaily.com