What Is A Dry Orgasm: 'Fluidless' Male Orgasms Linked To Infertility, Too Much Masturbation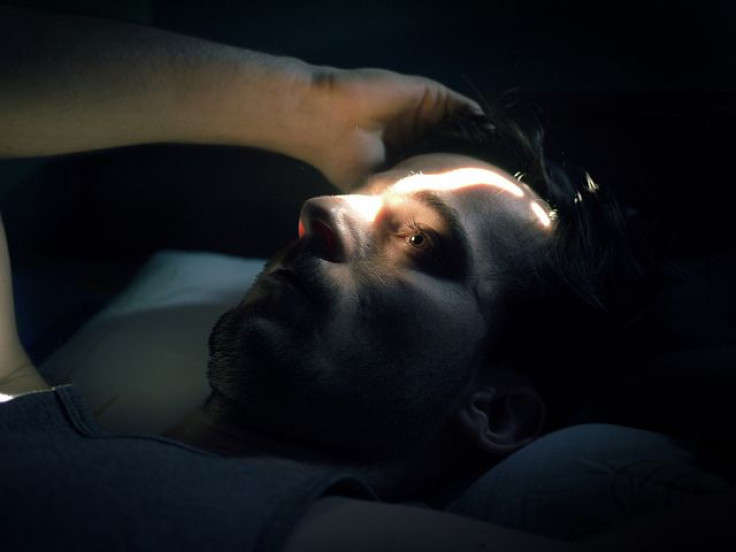 Guys, imagine this. You're in the heat of sex when suddenly you begin to experience those familiar contractions, the pulsating pleasure of an oncoming orgasm. Lost in euphoria, you finally reach it, but, confusingly, no ejaculatory fluid comes out.
This sexual phenomenon is known as a "dry orgasm," which occurs when a man reaches orgasm, but doesn't release semen from the penis. This affects men of all reproductive ages, from adolescence to older adulthood, for a variety of reasons, which include a short supply of seminal fluid or even a condition known as "retrograde ejaculation."
Dry Orgasms From Childhood To Adulthood
Full of Semen In Adolescence
Dry orgasm's occur most often in younger men because they tend to recover more quickly following an orgasm, something that's known as a refractory period. This enhances their ability to achieve multiple orgasms, and some may even climax up to five times in a row.
However, the more a teen orgasms, whether from having sex or through excessive masturbation, the lower their ejaculate volume will be — they're using it all up, after all. Still, the volume "generally rebuilds quickly," sometimes within a day, Dr. Nicole Prause, a sexual psychophysiologist, told Medical Daily . She stressed dry orgasms weren't harmful to the adolescent boy's body.
Retrograde Ejaculation
Typically occurring in middle-aged or older men who had prostate surgery, radiotherapy, or other prostatic treatment, retrograde ejaculation involves seminal fluid to travel backwards into the urinary bladder rather than out through the urethra. Dry orgasms are often the result of this condition.
However, the condition doesn't only affect men who underwent the aforementioned procedures. It can still occur when "a valve on the neck of the bladder… becomes weakened… or sufficiently pressured," such as with a tight grip on the penis just before ejaculation, Prause said. As a result, this can also cause the ejaculate to move back into the bladder. A weak pelvic structure can also increase a man's chances of having the ejaculate move backward.
Kegel Exercises
Men who practice kegel exercises may also experience dry orgasms, although this is likely their intended effect. These workouts, which are typically practiced by women to strengthen their pelvic floor muscles, also provide multiple benefits to men. "This includes both increasing their ability to overcome prostate contraction (and keep from ejaculating) as well as developing better control of the prostate contraction," Steve McGough, an associate professor of clinical sexology, told Medical Daily .
The Final Verdict
Dry orgasms can be harmful, depending on your reason for climaxing. Physically, they can affect a man's ability to conceive naturally, especially if he experiences retrograde ejaculation, which will deplete his sperm count — infertility is often a side effect of retrograde ejaculation. "When a man does not ejaculate and wants to conceive, he should be medically evaluated," Prause warned.
Psychologically, dry orgasms may also contribute to feelings of sexual inadequacy, which in turn can increase risk of anxiety and even sexual dysfunction — this is especially true if the man is trying to conceive or simply please his partner. Prause said that with over a third of porn videos portraying ejaculate as an essential, visible part of the sexual act, these effects can be amplified.
Because conversations about dry orgasms are seldom heard, it can be hard to determine whether you have the condition. If you feel you're at risk of experiencing dry orgasms, visit a doctor to get a professional opinion.
Published by Medicaldaily.com