Why Do I Smell Maple Syrup? 6 Facts About Inherited Disorder Maple Syrup Urine Disease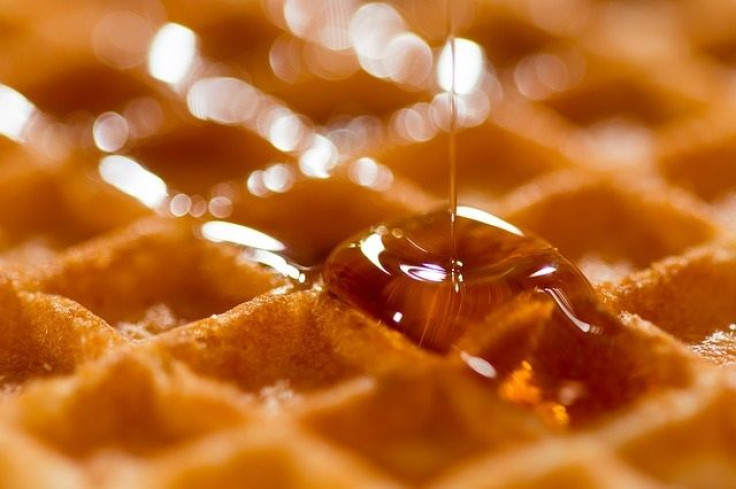 Do you mysteriously smell maple syrup everywhere? You probably don't have maple syrup urine disease because it's a rare inherited disorder that affects an estimated 1 in 185,000 infants worldwide, according to the National Institutes of Health. Want to know more about maple syrup urine disease and its symptoms? We've listed six facts below about this rare condition compiled from the NIH and Healthline.
WHAT IS MAPLE SYRUP URINE DISEASE?
MSUD is an inherited disorder that results from the body's inability to properly process certain protein building blocks called amino acids.
SYMPTOMS
Symptoms of the disease range depending on the type. Some of the initial symptoms of classic MSUD include irregular sleep patterns, lethargy, irritability, weight loss, poor appetite, and a distinctive maple sugar odor in earwax, sweat, and urine (which gives the disorder its name). If untreated, MSUD can lead to significant physical and neurological problems, such as seizures, coma, and death.
WHAT OTHER NAMES DOES IT GO BY?
This condition is also called BCKD deficiency; branched-chain alpha-keto acid dehydrogenase deficiency; branched-chain ketoaciduria; and ketoacidemia.
HOW DO YOU GET MSUD?
Both parents must carry a mutation of the gene associated with MSUD to pass the disease onto their child.
TYPES OF MSUD
The most common and severe form of the disease is the classic type, which becomes apparent soon after birth. Another kind is called intermediate MSUD, which affects babies with a higher level of enzyme activity than classic MSUD, and there's also a mild version of the disease called intermittent MSUD. Lastly, thiamine-responsive MSUD is a rare form of the condition that often improves with large doses of thiamine, or vitamin B1.
TREATMENT
Liver transplantation has been used to treat individuals with classic MSUD, according to the National Organization for Rare Diseases. Individuals with the disease must also remain on a protein-restrictive diet that limits the amount of branched-chain amino acids they take in. Additionally, Some physicians recommend a trial of thiamine therapy to determine whether an affected individual is thiamine-responsive.
Read more:
Maple Syrup May Protect Brain From Alzheimer's And Other Neurodegenerative Disease
Maple Syrup Extract Could Make Antibiotics More Effective Against Bacteria
Published by Medicaldaily.com