Why Heart Attacks Affect Fit, Healthy People Like Bob Harper: Risk Factors To Know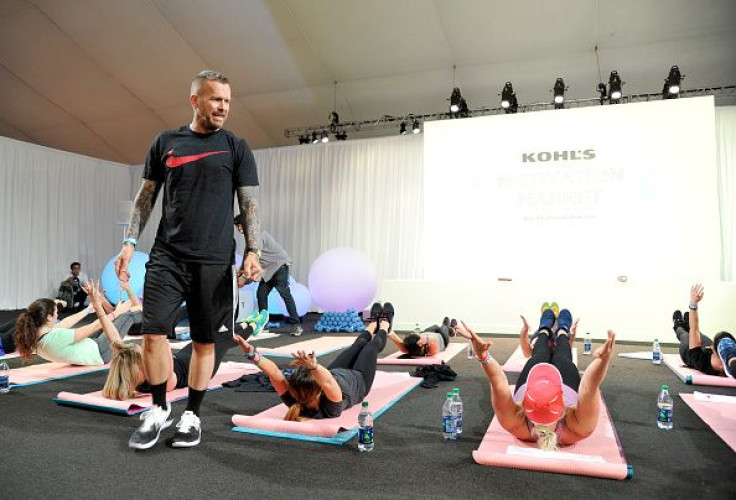 Personal trainer Bob Harper frequently graced our televisions in seemingly perfect health as the host of NBC's "Biggest Loser," but this week the 51-year-old experienced a heart attack. He is currently working toward recovery.
Read: Heart Disease Gender Gap: Women With Mild Blockage Report More Anxiety, Psychosocial Distress Than Men
How could this happen to a person as healthy as Harper, who didn't possess any of the usual warning signs? People who are 60 or older, are overweight, or have diabetes, high cholesterol, or high blood pressure are typically at increased risk of heart disease, according to WebMD.
His heart condition may have been related to genetics. According to USA Today, the fitness guru revealed that his mother passed away from a heart attack.
"Certain genetic and vascular conditions can predispose individuals to heart attacks at young ages," Malissa J. Wood, MD, co-director of the Corrigan Women's Heart Health Program at Massachusetts General Hospital, told Shape.
Everyone — even those who are extremely healthy and fit — should be aware of this risk factor for a sudden heart attack. You can even experience sudden cardiac arrest while exercising.
"Symptoms which should raise concern include new onset chest pressure, arm discomfort or tingling, neck or jaw pain, severe nausea and sweating," Dr. Wood.
Read: Do You Have A Healthy Heart? Aim For These 7 Numbers To Reduce Risk Of Cardiac Disease
Heart disease is the leading cause of death for both men and women in the U.S., according to the Centers for Disease Control and Prevention. Each year, about 610,000 Americans are casualties of heart disease, which is about 25 percent of overall deaths in the country.
See Also:
Skipping Breakfast And Snacking Between Meals May Be Bad For Heart Health
Omega-3 Health Benefit Update: Study Links Fish Oil To 18% Lower Risk Of Heart Problems
Published by Medicaldaily.com