Body Positive Instagram Star Gains Recognition For Speaking Up To Trolls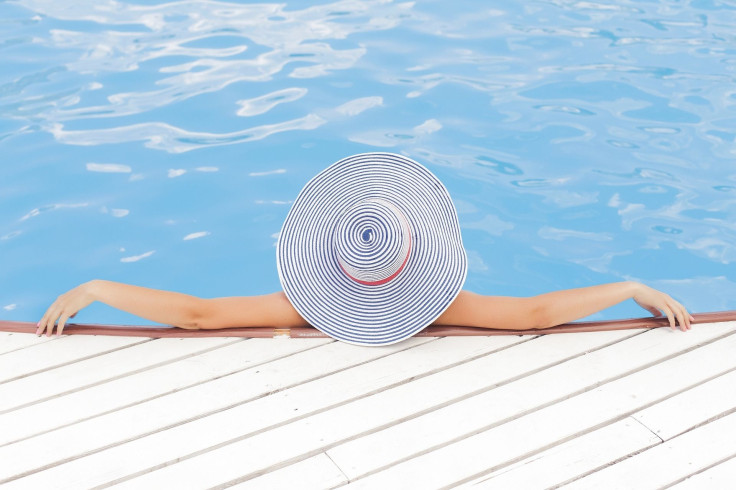 Instagrammer Ana Carolina Rojas is getting major support for standing up to internet trolls who have posted negative comments of her swimsuit photo.
Read: How To Keep A Body-Positive Mindset During Your Workout
She captioned her photo with "The sun is out. The breeze is soft. The water is cool. The boys are attempting synchronized swimming. Life is so good right now no matter which way you look at it." Rojas accompanied the photo with body positive hashtags #bemorethanabody, #embracethesquish, #keepcalmanditsjustskin, #stretchmarks, #looseskin and #myswimbody.
Following negative feedback, Rojas reposted the photo with one of the comments and her response.
The follow-up photo received more than 8,100 likes and 185 comments, many of which showed their support.
User reddfox81, for example, chimed in with, "'How dare you be a human' - LoL I love this photo and photos of REAL women/people. Our entire world is full of 'imperfections' and that's the way we are! I bet the people who are being negative about your normal human body couldn't look in the mirror and see themselves as 'perfect!' Keep being you and loving yourself. To(o) many people (Like myself) do not love themselves enough!"
Read: Build Your Confidence: Self-Esteem Boosted By Manipulating Brain Activity In Study
Of course, the post also caused more negative reactions, to which Rojas patiently responded. The photo has garnered so much attention, she was recently profiled in Yahoo Style, explaining to the website why she converses with trolls.
"People will sit and scroll all the way up and down the comments. When I responded to this particular person, I didn't insult or instigate," she tells the website. "I took this as an opportunity to use their words and create something new to serve me better. I chuckled at myself for that one."
Rojas has more than 23,000 followers on her body positive Instagram account, which includes quotes like, "I have a body. I am not my body." She explains to Yahoo that her posts have helped many others feel more comfortable in their own bodies.
"I have women constantly telling me that because they saw how I was reacting to stuff they then had the courage to wear bikinis and just enjoy their time with their family and friends," she tells the website. The love and strength we have to build each other up is more powerful than the haphazard attempt people make trying to destroy us by playing to what they believe our fears to be."
See Also:
How To Be More Confident: 3 Practical Ways You Can Avoid Low Self-Esteem
How To Boost Your Confidence: 6 Scientific Ways To Feel Better About Yourself
Published by Medicaldaily.com