Women Are Less Likely To Orgasm During Casual Sex: Is Achieving Climax Always The Goal?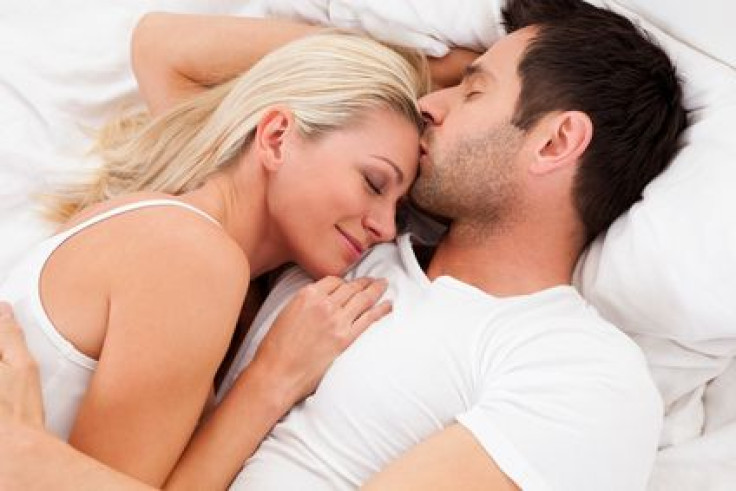 New research suggests that women are less likely than men to achieve orgasm during casual sex, leading some to conclude that random hookups are not as satisfying for women as they are for men. But does failure to climax actually mean that women aren't achieving gratification?
"The notion of sexual liberation, where men and women both had equal access to casual sex, assumed a comparable likelihood of that sex being pleasurable," Kim Wallen, a professor of neuroendocrinology at Emory University, told The New York Times. "But that part of the playing field isn't level."
Evolutionary biologist and lead researcher Justin R. Garcia asked 600 college students how often they reached orgasm in committed relationships and compared that to how often they said they reached orgasm during casual sexual encounters. Women were two times more likely to climax in serious relationships. The Times described the female orgasm as "elusive" in its piece on the matter. The research used to draw the conclusion was presented at the annual meeting of the International Academy of Sex Research and the Annual Convention for Psychological Science this year.
In a similar study from 2005, sociologist Dr. Paula England surveyed 24,000 college students over the course of five years. Her research found that only 40 percent of women had an orgasm during casual sex, compared to 80 percent of men.
"[Women] attribute that to practice with a partner, which yields better success at orgasm, and we also think the guys care more in a relationship," Dr. England told The Times. "Women are not feeling very free in these casual contexts to say what they want and need."
But perhaps what young women want from casual sexual encounters isn't an orgasm at all. Sex researcher and writer Dr. Debby Herbenick believes that there's more to hookups than just climaxing — especially for women.
"Something we don't talk about is why having an orgasm is the main goal or the only goal," Dr. Herbenick said. "Who are we to say women should be having orgasms?"
This view, though unconventional, was not foreign to those who participated in the study. Some said that giving pleasure during casual sexual encounters — not necessarily receiving pleasure — was of paramount importance to them.
"To sort of know yourself, to be sort of skilled in a way, or to be able to see someone else's pleasure that was your own doing," Kim Huynh, a 29-year-old filmmaker in San Francisco, told The Times. "I think there's definitely something very empowering about that."
Source: Garcia, Justin R. Orgasm experience among emerging adult men and women: Relationship context and attitudes toward uncommitted sex. Annual Convention for Psychological Science. 2013.
Published by Medicaldaily.com