Women Who Supplement Mediterranean Diet With Olive Oil May Reduce Risk Of Breast Cancer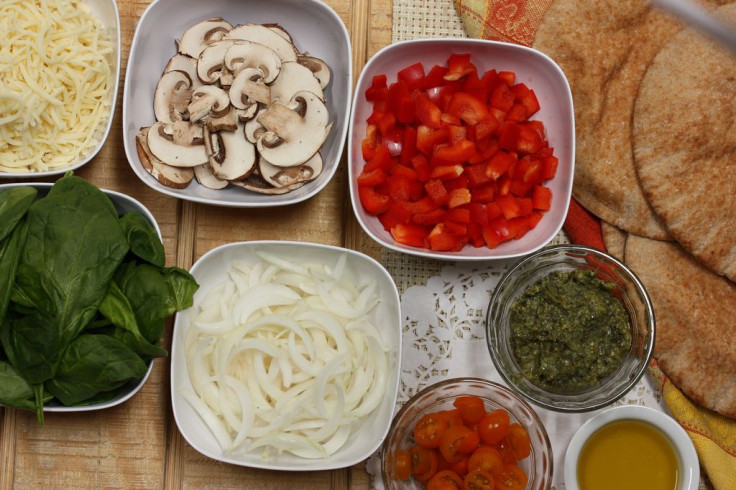 Breast cancer remains the leading cause of cancer death among women, but following a Mediterranean diet could prevent breast cancer from developing, suggests a new study published in JAMA Internal Medicine.
"Diet has been extensively studied as a modifiable component of lifestyle that could influence breast cancer development," the international group of study authors wrote. "Epidemiological evidence on the effect of specific dietary factors is still inconsistent, and the only convincing evidence relates to an increased risk in women with high alcohol consumption." The authors believe this inconsistency between foods or nutrient consumption and breast cancer may be because women don't eat foods in isolation — they mix them together. Assessing a woman's entire diet then could provide more useful information on the role it plays when it comes to cancer development.
The study analyzed PREDIMED, a larger clinical trial taking place in Spain that was designed to test the preventive effects the Mediterranean diet had on cardiovascular disease. In this trial, women were given one of two diet interventions: the Mediterranean diet supplemented with extra virgin olive oil or the same diet supplemented with mixed nuts. There was also a control group of women who were given advice for following a low-fat diet. All of the women in the group were an average age of 67 and had an average body mass index (BMI) of 30.4, with most women having gone through menopause.
When the trial followed up with women at the study halfway point, they identified 35 confirmed incident cases of malignant breast cancer (MBC). Women who had followed the Mediterranean diet supplemented with olive oil "showed a 62 percent relatively lower risk of MBC than women following the low-fat diet." Women who were supplementing their Mediterranean diet with mixed nuts — hazelnuts and almonds — saw a nonsignificant reduction compared with the control group. But when both Mediterranean diet groups were merged together, study authors observed a 51 percent relative risk reduction.
But of course, no study is perfect, Dr. Mitchell H. Katz, a deputy editor for JAMA, said in a related editor's note.
"This one has a small number of outcomes (only 35 incident cases of breast cancer), the women were not all screened for breast cancer with mammography, they were not blinded to the type of diet they were receiving, and all were white, postmenopausal and at high risk for cardiovascular disease," he explained. "Still, consumption of a Mediterranean diet, which is based on plant foods, fish, and extra virgin olive oil, is known to reduce the risk of cardiovascular disease and is safe. It may also prevent breast cancer."
Source: Martínez-González MA, et al. Mediterranean Diet and Invasive Breast Cancer Risk Among Women at High Cardiovascular Risk in the PREDIMED Trial: A Randomized Clinical Trial. JAMA Internal Medicine. 2015.
Published by Medicaldaily.com