Young Athletes Still Choose to Ignore Concussion Symptoms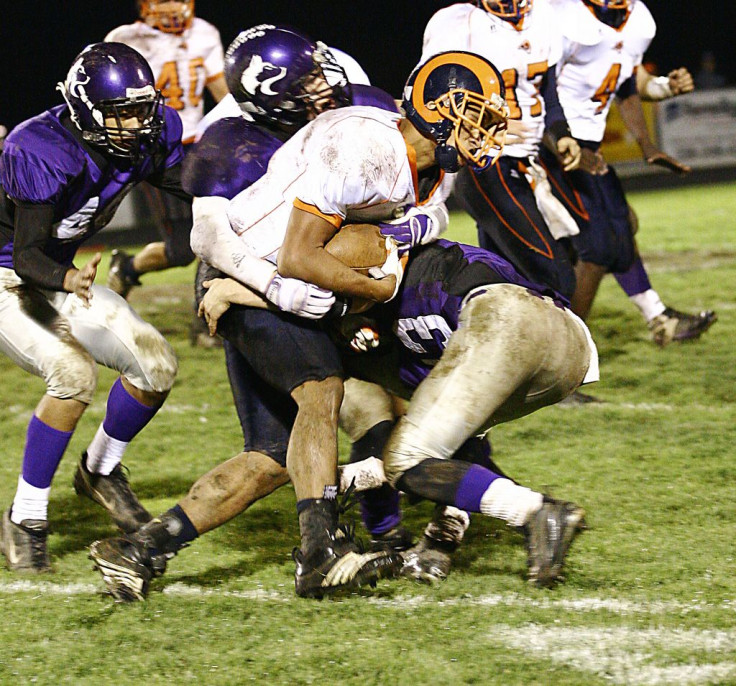 Despite more attention on concussions in the NFL, a new survey reveals that many high school athletes are not concerned about concussions, according to a new study by the University of Arkansas.
Researchers surveyed about 134 high school football players and found that nearly a third said that they had experienced common symptoms of concussion such as headaches, confusion, or vomiting, over the past two years. Of all the respondents who experienced concussion symptoms, more than half said they didn't report it because they feared missing football games.
About one tenth of all athletes surveyed report that they had been officially diagnosed with a concussion.
More than half of the athletes in the survey said that they only learned more about the symptoms of concussion after getting to high school. Moreover, even though concussions can lead to problems like brain swelling and bleeding, less than 40 percent were worried about the long-term effects of concussions.
While 71 percent of athletes noted that they were more aware of concussion symptoms after they went to high school, less than half reported that they are more likely to report symptoms despite this increased awareness.
"Interestingly, 85 percent of respondents noted that they received a majority of their concussion knowledge from their coach or trainer, while less than 10 percent obtained information from media outlets including TV, newspapers, magazines, and the Internet," study author Dr. Michael Israel, of the University of Arkansas for Medical Sciences, said in a statement.
Researchers said that while the results of the survey suggest that awareness of concussions is growing among young people, most are not worried about the consequences of concussions.
"New evidence about sports-related concussions is constantly being produced, and we as a medical community need to do a better job of disseminating this information to coaches, trainers, and athletic associations to help ensure the safety of their athletes," Israel said.
Published by Medicaldaily.com