NFL Players Are 3 Times More Likely to Die of Brain Disease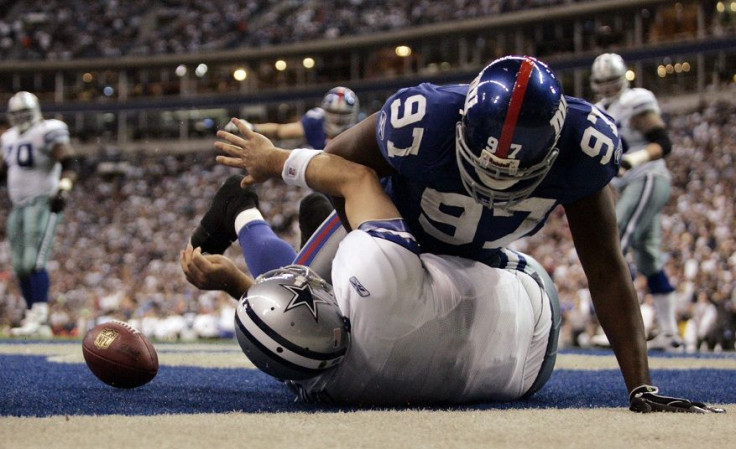 Just in time for this year's NFL Kickoff, on Wednesday, government health officials released a new study revealing that NFL players are three times more likely to die of neurodegenerative diseases like Parkinson's disease and four times more likely to die of Alzheimer's disease and ALS (also known as Lou Gehrig's disease) compared to the general population.
The new study involved 3,439 players with an average age of 57 from the National Football League who played for at least five seasons from 1959 to 1988 and found that of the 334 former football players who had died, neurodegenerative disease caused or contributed to 17 deaths.
The latest findings, published in the journal Neurology, suggest that a professional football player is three times more likely to die as a result of diseases that damage brain cells compared to the average person.
"These results are consistent with recent studies that suggest an increased risk of neurodegenerative disease among football players," said researcher Dr. Everett J. Lehman, with the National Institute for Occupational Safety and Health in Cincinnati.
The findings also show that NFL players who held "speed" positions like quarterback, running back, halfback, fullback, wide receivers, tight ends, defensive backs, safeties and linebackers had the greatest risk.
Results from the study show that these players were three times more likely to die from a brain-related disease compared to their teammates who played "non-speed" positions, such as defensive and offensive lineman.
Researchers noted that the findings may not apply to other professional or amateur players who've played less than five years.
While the latest study did not explain why football players may be at a higher risk for dying from neurodegenerative diseases, results from the study suggest that concussions and repeated blows to the head may be responsible for the increased risk. However, researchers stressed that multiple studies are needed to prove causation.
Previous studies have linked concussions and repeated head blows to chronic traumatic encephalopathy (CTE), a disorder that has symptoms similar to those of ALS, Alzheimer's, or Parkinson's disease. Researchers noted that because the new study did not look for CTE, some of the brain disease deaths counted in the study may have actually come from misdiagnosed CTE.
"Although our study looked at causes of death from Alzheimer's disease and ALS as shown on death certificates, research now suggests that chronic traumatic encephalopathy (CTE) may have been the true primary or secondary factor in some of these deaths. A brain autopsy is necessary to diagnose CTE and distinguish it from Alzheimer's or ALS," Dr. Lehman said.
Published by Medicaldaily.com