Zika Virus Transmitted Through Anal Sex: First Case Of Man-To-Man Sexual Transmission Reported In Texas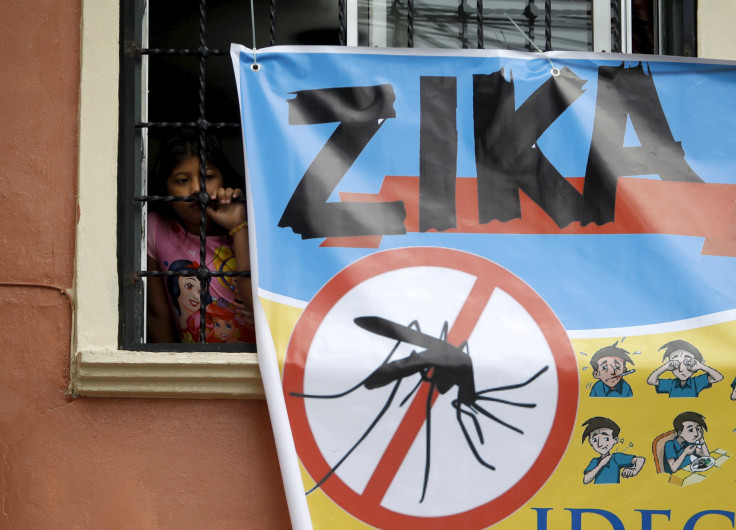 Experts from the World Health Organization have said that if the Zika virus is going to spread through the Americas, sexual transmission will likely play a role, and that includes anal sex. Although the first reported case of Zika transmission through anal sex was between a man and man, experts want to make it clear that these findings are not only relevant for gay men.
"Anal sex is practiced not only by men who have sex with men, but also by heterosexual couples, and so it's important to consider not the person's sexual preference but the activity in which they're engaging," Dr. John Brooks, a medical epidemiologist with the Centers for Disease Control and Prevention (CDC), told NPR. "A woman who has anal sex could become infected with Zika virus."
The Zika virus has been around since 1947 and is usually spread through the bite of an infected Aedes aegypti species of mosquito — the same one responsible for the spread of dengue fever and chikungunya. The most common symptoms associated with Zika are fever, rash, joint pain, and conjunctivitis. The virus can also be spread from mother to child and through blood transfusion.
Two days after returning home from a seven-day trip to Venezuela this past January, a man in Texas developed pinkeye, fever, and a rash on his upper body and face before recovering three days later. His male partner developed similar symptoms around a week later. Doctors collected blood, semen, urine, and saliva sample from both men and narrowed their infections down to either Zika virus or dengue fever.
Further testing showed that the man who did not travel to Venezuela had been infected with Zika. Since it was too cold in Dallas for A. aegypti to survive, and traps set around the couple's home captured different species, doctors ruled out infection by mosquito. That left either sexual transmission or a blood transfusion.
"The second man had had a Zika virus infection and the only way he could have gotten it was from his sexual partner," Brooks explained. "We know that most STIs can be transmitted through anal sex and oral sex as well as vaginal sex."
France became home to the first sexually transmitted Zika case back in February. Francois Bourdillon, head of France's Institute for Public Health Surveillance, confirmed that a woman who had never traveled outside of France contracted the virus from her partner who had traveled to Brazil. According to the CDC, there have been seven confirmed cases of sexually transmitted Zika in the United States.
There are many things experts still don't know regarding Zika and sexual transmission. For example, they are still trying to figure out how long the virus can stay in the semen of infected men or if women can spread it to their partners. They are also trying to understand whether infected men can carry the virus in their semen or pass it on through sex if they never develop symptoms. In spite of all these unanswered questions, this first case of Zika transmission through anal sex will mean a lot for the future.
"We really owe a debt of gratitude to the two men who came forward as well as to the extraordinarily astute clinician," Brooks added. "We really encourage clinicians and public health officials to report cases of suspected sexual transmission to their local health departments so we can get an idea of the biology of the cases."
Published by Medicaldaily.com