5th Indonesian Airline Pilot Grounded For Using Crystal Meth, Hours Before Take-Off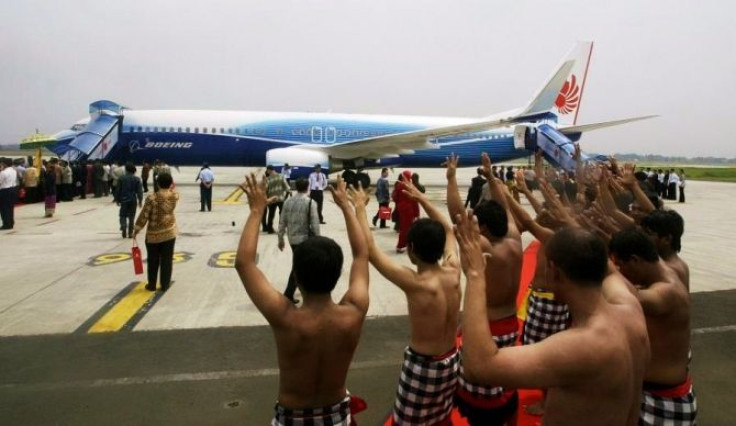 An Indonesian airline pilot tested positive for crystal methamphetamine after being arrested just hours before he was due to take off.
The Associated Press reported that the National Narcotics agency director Benny Mamoto confirmed that the 44-year-old Lion Air pilot Syaiful Salam had been arrested early Saturday morning in his hotel room in Surabaya city, Indonesia's second largest city, when he was caught with 0.04 grams of crystal meth, locally known as 'shabu-shabu'.
Mamoto told AP that a urine test showed that Salam had taken the drug three hours before he was scheduled to fly to Makassar on Sulawesi island, Balikpapan on Borneo and back to Surabaya.
It was reported that Salam is the fifth Lion Air pilot to be arrested for alleged drug use in two months, according to AP.
Lion Air flies domestically as well as to Singapore, Kuala Lumpar and Ho Chi Minh City.
The budget airline placed a $21.7 billion order with Boeing in November in a deal for 230 short-haul 737 jets which took Lion Air's orderbook to more than 400 planes by 2017.
Transport Ministry spokesman Bambang Ervan told Reuters that the Indonesian government will now require pilots and cabin crew to undergo drug and alcohol tests before boarding a plane.
Manotar Napitupulu, an adviser from the Indonesian Pilot Federation, told The Sydney Morning Herlad that Indonesia's booming airline industry is fuelling the mounting use of narcotics among pilots.
'Pilots make big money,'' Napitupulu said. ''The more they fly the more money they earn … The bigger the money the more expensive your lifestyle will be. Methamphetamine is not cheap, you know.'
It was reported that last month another Lion Air pilot was caught with an undisclosed amount of crystal meth in a karaoke bar in South Sulawesi, and two more Lion Air co-pilots had been arrested for possession of crystal meth and ecstasy in September.
Crystal meth is a psycho-stimulant that increases alertness, concentration and energy. Users get high off the drug by taking high doses which can induce euphoria, enhance self-esteem and increase libido.
A senior narcotic agency told Reuters that between 2010 and 2011 crystal meth overtook marijuana as the number one drug in the country of 240 million people.
Indonesia has been struggling to improve its civil air safety after a string of deadly accidents that the European Union to ban all Indonesian airlines from its airspace five years ago, but progressively lifted starting in 2009.
"Airlines have become a big business, but unfortunately security and safety regulations have not been sufficiently enforced, "Rizal Ramli, an economic adviser to the former president Abdurrahman Wahid and part of the government's first efforts to improve the nation's airlines to SMH.
With the country's strong economic growth and emerging middle class, analysts predict a 4.6 percent growth in Indonesia's aviation sector in 2012 the paper reported.
Published by Medicaldaily.com