7 Checklists To Know Before You Buy Viagra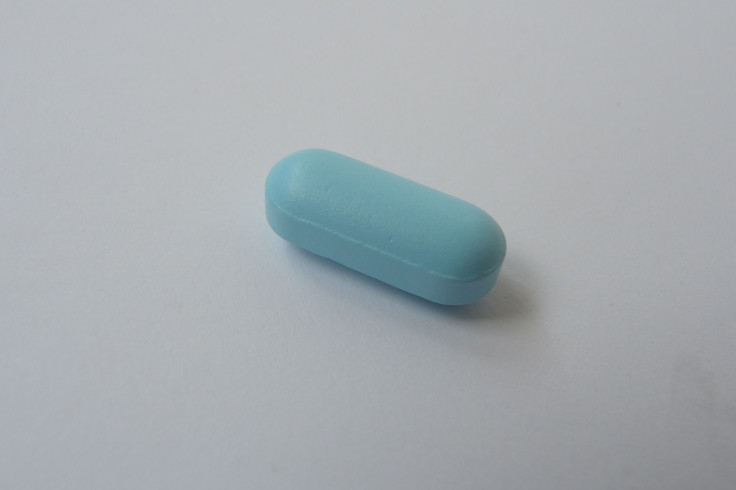 Nowadays, men can purchase the impotence pill Viagra with no prescription at UK pharmacies online.
Meanwhile, studies have shown that about one in five mature men, about 4.3 million in the UK suffer from erectile dysfunction.
Just like other medications, Viagra tablets should not be abused because it is capable of causing side-effects.
In this article we are going to explain what are the things that men should look at prior to purchasing and taking the little blue pills? Also we will recommend you where and how to buy Viagra online in the UK and rest of Europe. So let's go!
Who can take Viagra?
Only men who are impotent should take Viagra tablets.
Males below 18 years of age cannot buy it. On the other hand, women may purchase it for their husbands or their man if the pharmacist agrees to sell it.
Also, the Viagra won't be sold to men who are not stable health-wise to engage in sex. This comprises men who have blood vessel issues and severe heart issues.
A basic rule states that men who cannot breathe well or have chest pain when engaging in light exercises, like moving on stairs, are not expected to take the blue pills.
Men who have problems with the following conditions should not take viagra tablets or should consult a doctor first.
These conditions are:
Rare eye disease
Liver or kidney disease
Allergies on sildenafil
Recent heart attack or stroke
Leukemia, sickle cell anemia or multiple myeloma patients
Problems with high and low blood pressure
Heart disease or severe cardiac problems
Can Vigra be purchased off the pharmacy shelf?
This is not possible. You have to take permission from the pharmacist, who will prescribe you a prescription if you are healthy enough to take it.
A package of about 4 Viagra pills in the UK goes for £19.99.
Is it compulsory for men to be examined before buying?
As a matter of fact, you can engage the pharmacist in a short conversation. However, in recent times, a majority of pharmacists will prefer a private session.
The pharmacist will inquire about your overall health, symptoms, and other drugs you may be consuming. They are not expected to inquire about personal questions such as your sexual favourites or sex life.
You also do not have to be examined physically.
How to get a Viagra prescription without visiting a doctor?
These days, registered and reliable online pharmacies have appeared in the UK, offering viagra tablets with an online questionnaire that you must fill out when shopping online.
In the questionnaire you fill in the answers to the questions about your current health condition, and if your health condition is suitable for taking viagra you will be able to complete your purchase and the tablets will be delivered to your address the very next day.
See more about the online pharmacies where Viagra can be purchased after a short online questionnaire at Get Up Buddy.
Will it work?
Most times, it will work, but it may not work for everyone.
The drug works by calming the blood vessels in the penis to aid in the flow of blood. This will also aid in reaching erection in reaction to sexual stimulation.
The pills can be consumed alongside food or not, though it is likely to take a little more time to have an effect if you have consumed a large meal.
You ought to consume the pills one hour before you engage in sex.
Never take it alongside grapefruit juice or grapefruit because it is likely to affect the efficiency of the drug.
Also, don't consume more than a single 50mg tablet each day.
If it has taken a while since you could get an erection, it is likely to take more than one try before you can get one.
It will be hard to achieve an erection if you drink too much alcohol.
What if it is extremely strong?
Discuss with your pharmacist if you believe it is extremely strong; the effect of the medicine lasts for a longer period.
Prolonged and, in some cases, painful erections that last more than four hours have been rarely testified by men who consume the drug.
Although not likely, if it occurs, you should seek urgent medical help.
What other side effects can I experience?
Mostly frequentViagra side effects (might affect more than one person in 10 people).
Hot flushes
Blocked nose Dizziness
Blurred vision or colour drop – A few people may begin to see the blue hue
Headache
Common (Likely to accept up to one person in 10 individuals)
Do not take the pills anymore and seek urgent medical help if you have a severe side effect like:
Loss of vision or rapid decline
A fit or seizure
Chest pain
Any allergic reaction which includes swelling or the face, lips or eyelids, wheeze, difficulty breathing
Taking Viagra with other medications
People who are taking nitrate pills for angina ought not to take Viagra. This also applies to people who are taking recreational poppers (amyl nitrite).
Another clash of the drug is known as ritonavir, a medicine for HIV patients, and riociguat.
Ensure you inform the pharmacists about any medications you are taking. This will enable them very well if it is healthy for you to take Viagra.
Pharmacists ought to advise men to fix a meeting with their doctor inside six months of taking Viagra. This is because erectile dysfunction can, in some cases, be signs of underlying conditions like diabetes, heart disease, and high cholesterol.
Where else can I buy Viagra?
Pharmacies listed on Getupbuddy.com are trustworthy and licensed.
Medicines from unregulated sellers might be unsafe, fake, or ineffective.
Be careful when buying potency pills from other online pharmacies!