Burn Victim Turia Pitt, Latest Cover Model For Australian Women's Weekly, Has Burns On 65% Of Her Body
In a special July edition of The Australian Women's Weekly, a burn survivor graces the cover with confidence. Turia Pitt, 26, suffered burns on 65 percent of her body after she was caught in a bush fire while running a marathon in Australia. After 100 surgeries and fighting for her life, she is now a motivational speaker and author.
"When Turia was photographed as part of our Women of the Future judging panel among a group of similarly impressive Australian women, it was clear from the moment she sat in front of the camera that the July cover had to belong to her," Editor-in-Chief Helen McCabe said, according to Australia's Women's Weekly. "Any attempt to describe the magic and beauty of Turia seems to get lost in platitudes or clichés. Yet I have never met a more remarkable person."
Pitt hopes that being on the cover will help impact other women. "Being on the cover of The Australian Women's Weekly is a huge honor. I feel very humbled," she said. "For me, it sends the message that confidence equals beauty. There are a lot of women out there who are so beautiful but don't have the confidence, and that's what gets you over the line."
In the feature article, Pitt looks back on her past three years and talks about the love that she found with her boyfriend, Michael Hoskin. She said that she feels like she is "the luckiest girl in the world."
Many news outlets have been picking up her inspirational story in hopes of other magazines portraying real women and not just celebrities or models.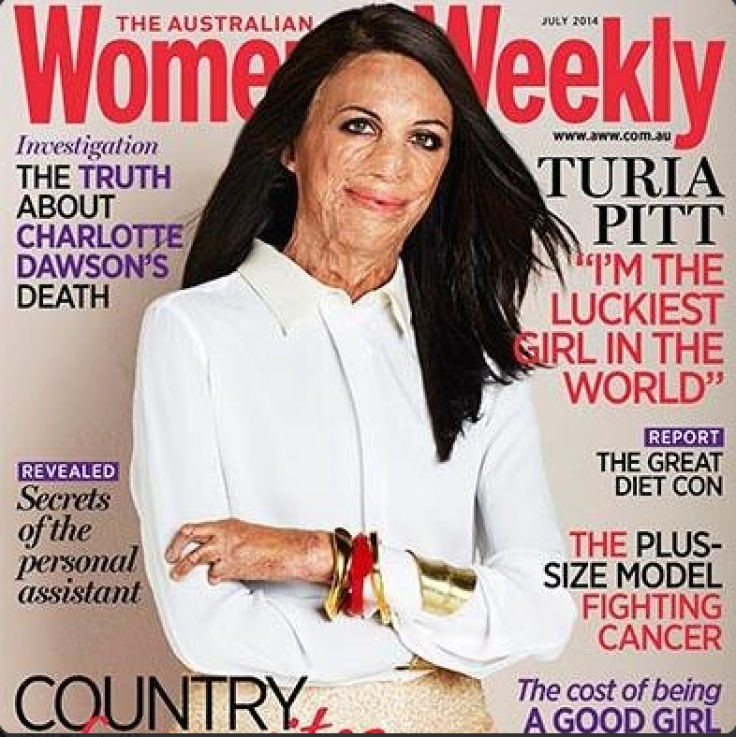 Published by Medicaldaily.com