California Health Officials Say Disneyland Measles Outbreak Is Over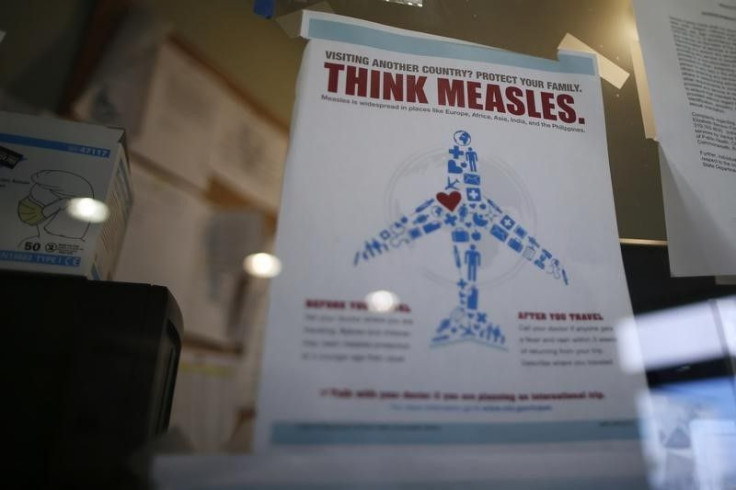 LOS ANGELES (Reuters) - A measles outbreak in California that began in December at the Disneyland and California Adventure theme parks has ended with 131 cases, officials said on Friday.
Nineteen percent of the people in California who became ill from the disease had to be hospitalized, said Dr. Gil Chavez, state epidemiologist and deputy director in the center for infectious diseases at the California Department of Public Health.
None of those patients died, he said.
Health officials encouraged broader vaccinations to prevent future outbreaks of the disease.
"We are absolutely confident that if we had higher levels of immunity in the community this outbreak would not have happened," Chavez said on a conference call with reporters.
Across the United States, nearly 150 measles cases were linked to the outbreak that began in December at Disneyland and its adjacent California Adventure park in Anaheim, California, officials said.
It is believed to have started with a theme park visitor who had been exposed to measles overseas, Chavez said.
(Reporting by Alex Dobuzinskis; Editing by Emily Stephenson)
Published by Medicaldaily.com