Camille Grammer, Former 'Real Houswives Of Beverly Hills' Star, Undergoes Hysterectomy After Endometrial Cancer Diagnosis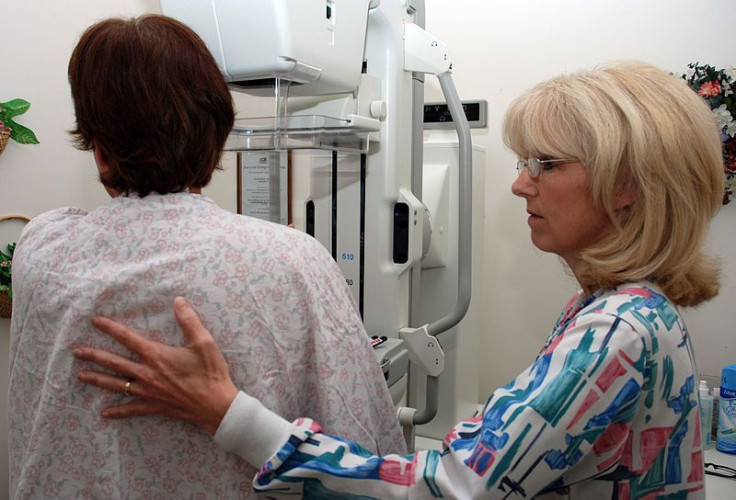 Camille Grammer, former Real Houswives Of Beverly Hills star, is recovering from a radical hysterectomy performed on Friday after being diagnosed with early stage endometrial cancer.
"The surgery went well and she is expected to make a complete recovery following a significant recuperation period," Howard Bragman, her representative, told People magazine.
Although Grammer was genetically predisposed to develop cancer, she had "been diligent about regular checkups and monitoring, which explains the early detection and rapid treatment," Bragman continued.
Endometrial cancer forms in the tissue of the uterus, the organ of the female reproductive system where a fetus develops, commonly known as the womb. According to the National Cancer Institute of the National Institutes of Health (NIH), there were 49,560 new cases of endometrial cancer in the U.S. in 2013, and over 8,000 deaths.
When undergoing a hysterectomy, the patient's uterus is removed, leaving a woman unable to menstruate or to give birth. There are three types of hysterectomy procedures — partial, total, and radical. In a radical procedure, the whole uterus, along with the tissue on both sides of the cervix and upper part of the vagina, is removed. A radical hysterectomy is usually performed in cancer cases.
According to Womenshealth.gov, part of the Office on Women's Health in the U.S. Department of Health and Human Services, a hysterectomy is the second most common surgery among women in the U.S., next to cesarean section delivery surgeries.
Even if you don't have any symptoms, it's important to get regular check-ups and cancer screenings in order to catch any potential abnormal tissue change in its early stages. Some women are more likely than others to develop endometrial cancer due to genetics, but some studies have found other risk factors for the cancer, such as hyperplasia, or abnormal overgrowth of the cells in the uterus lining — which typically happens over the age of 40. Women who suffer from obesity, have never had children, or have a history of taking estrogen alone (without progesterone) over a long period of time, are more likely to develop uterus cancer, according to the National Cancer Institute.
"[Grammer] urges all women to be aware of genetic factors relating to women's cancers and get regular checkups," Bragman told People magazine.
To read more about endometrial cancer, review the NIH's "What You Need To Know About Cancer of the Uterus" booklet available online.
Published by Medicaldaily.com