Chipotle's Latest E. Coli Cases May Remain Unsolved Mystery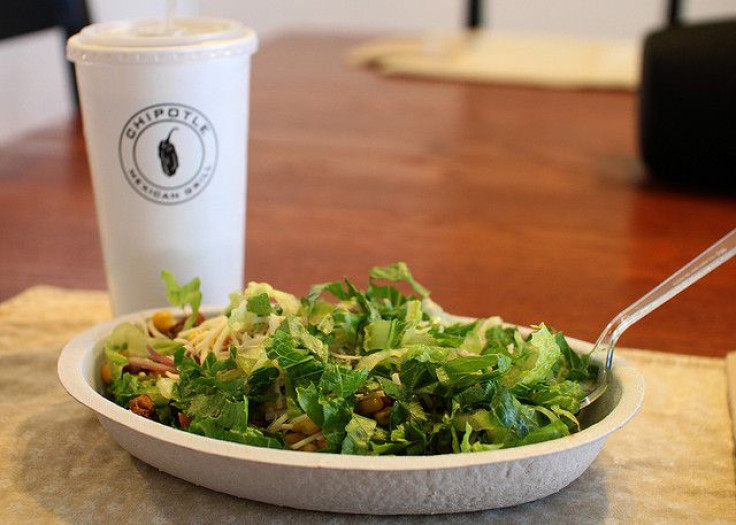 CHICAGO (Reuters) - Chipotle Mexican Grill said on Thursday it may never pinpoint what caused an E. coli outbreak last month linked to two restaurants in Kansas and Oklahoma, extending a mystery over dozens of illnesses tied to the burrito chain.
Chipotle no longer has any of the potentially contaminated ingredients that could be examined to determine the source of the infections, company spokesman Chris Arnold said. "It is doubtful that testing will ever be able to determine for sure what the cause of this was," he said.
Company and health officials investigating the outbreak have also cited the same hurdles to tracing the cause of a larger E. coli outbreak which has sickened at least 50 Chipotle customers in nine states since October.
Chipotle has been under a microscope for months as customer illnesses stemming from E. coli and norovirus have battered sales and the company's stock price.
Identifying a specific cause for the latest E. coli cases "really can be a challenge with the limited information that may be available from the few cases that occurred," said Laurence Burnsed, an epidemiologist for the Oklahoma State Department of Health.
Samples of multiple ingredients from a Chipotle near the University of Oklahoma campus in Norman are being tested at a state lab in Oklahoma City, Burnsed said. Three people who reported eating at the restaurant became sick with E. coli from Nov. 18-26, according to information from Chipotle and the U.S. Centers for Disease Control and Prevention (CDC).
Chipotle's most recent outbreak affected five people from three states who ate at restaurants in Kansas and Oklahoma in November, the CDC said. It is unclear whether the new cases are related to the larger outbreak that started in October, according to the agency.
Chipotle is investigating the cases and working with the CDC and U.S. Food and Drug Administration, Arnold said. The company has said it plans to roll out a new food safety plan that would "eliminate or mitigate risk to a level as near zero as possible."
But Marion Nestle, a professor in the department of nutrition at New York University, said "you can't make an easy prevention step because you don't know what it is that you're trying to prevent."
(Reporting by Tom Polansek; Editing by P.J. Huffstutter and Richard Chang)
Published by Medicaldaily.com