Colorado School Shooting Victim, Claire Davis, Dies: 'Medical Treatments Could Not Prevent This Tragic Loss'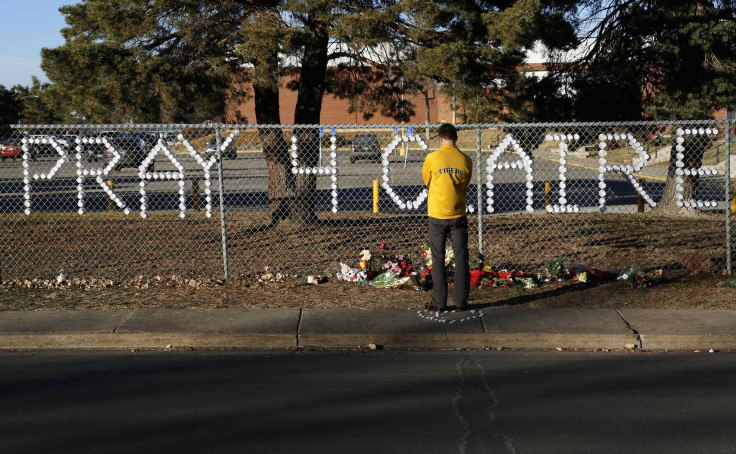 Claire Davis fought for her life for more than a week after one of her classmates shot her at point blank range at Arapahoe High School in Colorado on Friday, Dec. 13. In a statement released late Saturday, Littleton Adventist hospital announced that 17-year-old Davis has died from injuries she sustained that day.
"It is with heavy hearts that we share that at 4:29 p.m. this afternoon, Claire Davis passed away, with her family at her side," a statement from Littleton Adventist Hospital said, according to the Associated Press. "Despite the best efforts of our physicians and nursing staff, and Claire's fighting spirit, her injuries were too severe and the most advanced medical treatments could not prevent this tragic loss of life. Claire's death is immensely heartbreaking for our entire community, our staff and our families."
Davis was the only person wounded when 18-year-old Karl Pierson opened fire at their high school. Pierson is believed to have been targeting the school's debate coach and librarian, Tracy Murphy, according to Reuters. He was very involved in Murphy's debate team until he was placed on a restriction in recent weeks. That restriction is believed to have been the motive behind Pierson opening fire. Though only Davis was injured in the shooting, Pierson arrived at the school armed with 125 rounds of ammunition, a machete, and three Molotov cocktails. Police believe Pierson intended to kill many more at the fairly large high school, which has about 2,000 enrolled.
Pierson killed himself in the school's library. His classmates said that the shooting rampage was completely unexpected considering who they considered Pierson to be. "He was the last person I would expect to shoot up a high school," high school senior Frank Wornoff told CNN. "He was honestly incredibly humble and down to earth. He was a little geeky, but in a charming way."
Davis has been in a coma since the shooting. Her family is heartbroken, but grateful for the time they had with the teen. "The grace, laughter and light she brought to this world will not be extinguished by her death - to the contrary, it will only get stronger," the Davis family said in a statement.
Published by Medicaldaily.com