Court Refuses Planned Parenthood Appeal of Texas Funding Cut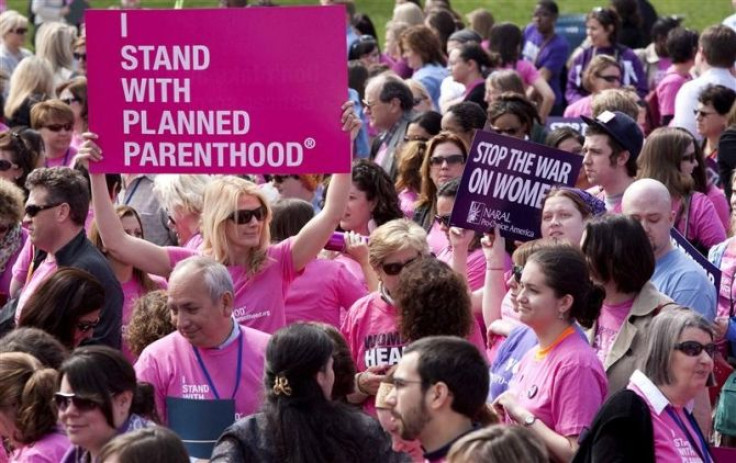 A federal appeals court declined on Thursday to reconsider a ruling that would allow Texas to withhold funding for women's healthcare from Planned Parenthood's clinics because the organization also performs abortions.
Texas Governor Rick Perry said after the order by the Court of Appeals for the Fifth Circuit in New Orleans that the state would immediately stop paying program participants that are affiliates of abortion providers.
"Today's ruling affirms yet again that in Texas the Women's Health Program has no obligation to fund Planned Parenthood and other organizations that perform or promote abortion," the Republican governor said in a statement. "In Texas we choose life, and we will immediately begin defunding all abortion affiliates to honor and uphold that choice."
A three-judge panel of the appeals court ruled in August that Texas may exclude groups affiliated with abortion providers from the Women's Health Program, which provides cancer screenings, birth control and other health services to more than 100,000 low-income Texas women.
In a filing with the court in September, Planned Parenthood asked the full court to rehear the matter, saying the rule violates its First Amendment rights to speech and association.
Planned Parenthood said on Thursday that further consideration by the full court was needed to protect women's access to preventive health care like breast and cervical cancer screenings and birth control.
"Politics should never come between a woman and her health care, but in this decision, which conflicts with Supreme Court precedent, it appears it has," Kenneth S. Lambrecht, president and CEO of Planned Parenthood of Greater Texas, said in a statement.
Lambrecht added that Planned Parenthood was evaluating its options but didn't say how the group would proceed. Options include appealing to the U.S. Supreme Court.
The case could proceed to trial in U.S. district court in Austin, where a trial had been postponed in part because the appeals court was considering the matter.
OTHER FACILITIES TO ABSORB PATIENTS
The federal government, which pays for 90 percent of the $39 million-a-year program, has said it will not renew the funding because Texas decided to enforce a law that had been on the books for several years barring funding for abortion providers and affiliates.
Texas is creating its own program for the women using state funds. It is set to begin November 1.
The state's health and human services chief said last week that the program would shut down if Planned Parenthood were allowed to continue participating.
Planned Parenthood says it does not provide abortions at clinics that participate in the program. The state objects to the family planning group's affiliation with clinics that do provide abortions.
Planned Parenthood says it serves nearly half of the women in the program. A study released this month by the George Washington University School of Public Health and Health Services raised questions about whether other facilities would be able to absorb the patients now served by Planned Parenthood.
"We've increased the number of doctors and clinics in the program, and we'll be ready to help any woman who needs to find a new provider," Texas Health and Human Services Executive Commissioner Dr. Kyle Janek said Thursday in a statement.
@ 2012 Thomson Reuters. All rights reserved.